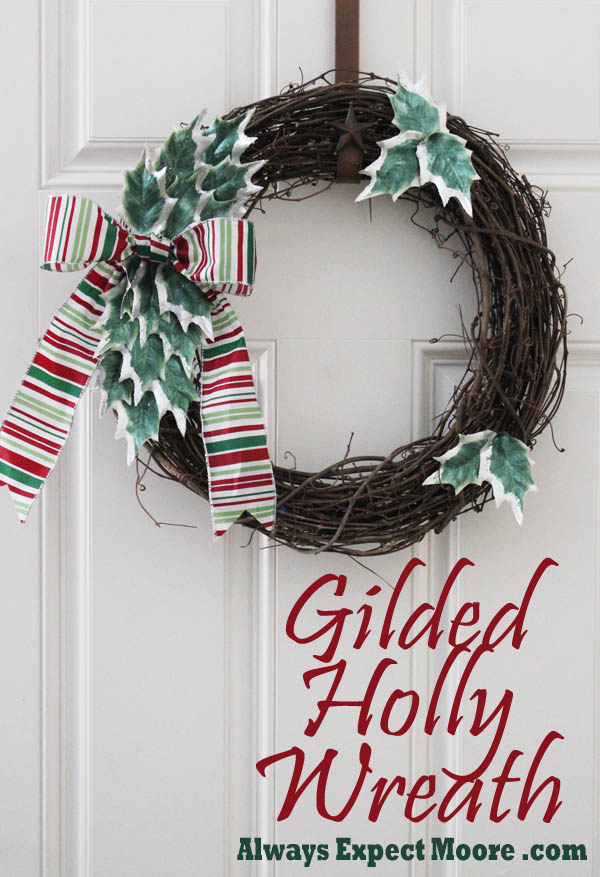 Wreaths are a great way to spruce up any part of the house that has a door… but especially the front door. I love having a wreath on my front door. I think it makes it welcoming and inviting… before my guest even crosses the threshold. For the last 10 years or so I've used my jingle bell wreath… so this year I thought it was time for a new wreath. I whipped up this Gilded Holly Wreath in about an hour… it was simple to make, and has just the right amount of shimmer and glam, while still being simple. Totally my style – and a great way to welcome guests at my front door!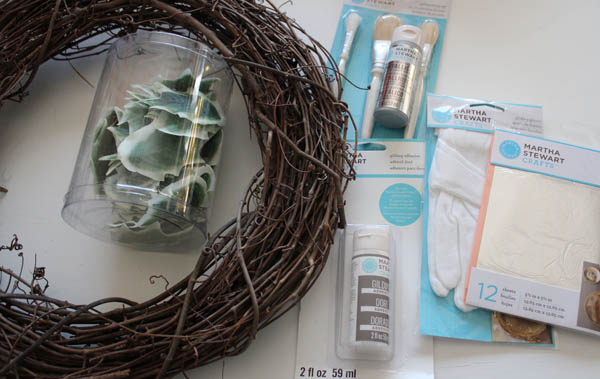 To make your own wreath you need:
Grapevine Wreath
Holly Leaves (I got mine at Consumer Crafts .com)
Martha Stewart Gilding adhesive & Gilding
Martha Stewart Decoupage in Opal
Paint brushes
Hot Glue
Ribbon
Start by laying out the Holly Leaves – they stick together, so make sure you get them individually laid out. Then run a line of gilding adhesive down one side of the leaf.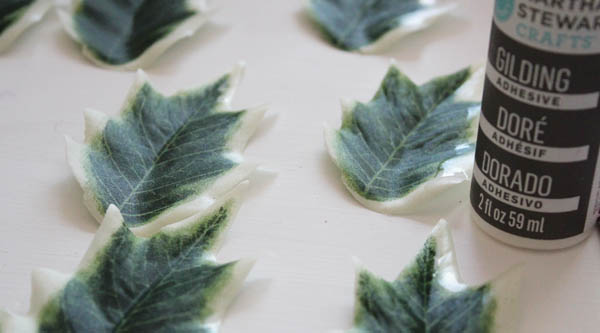 Once the glue goes clear, press the leaves to the gliding sheets.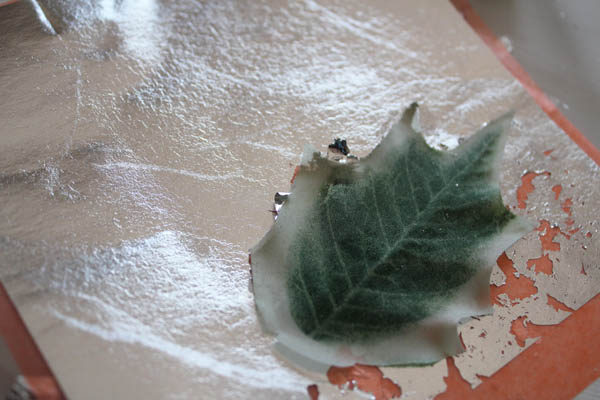 When you lift up the leaf, if there are any bald spots, just press it back onto the gilding sheet. Once all the bald spots are covered, rub the leaf between your fingers to rub away any extra gilding.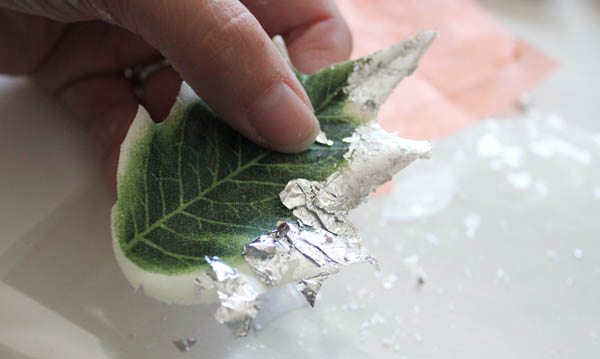 Once you have all your leaves gilded, put a light coat of decoupage over the leaves. This seals in the gilding and adds a little extra sparkle.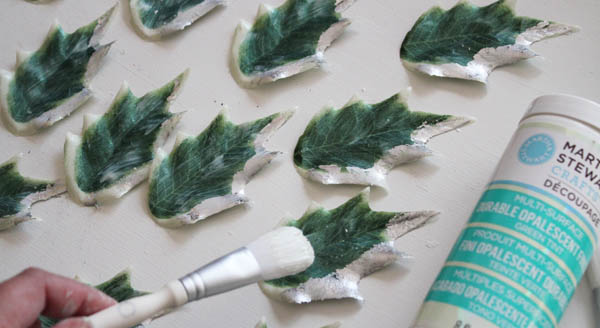 While the decoupage dries, which won't take that long, tie the ribbon around one side of the wreath.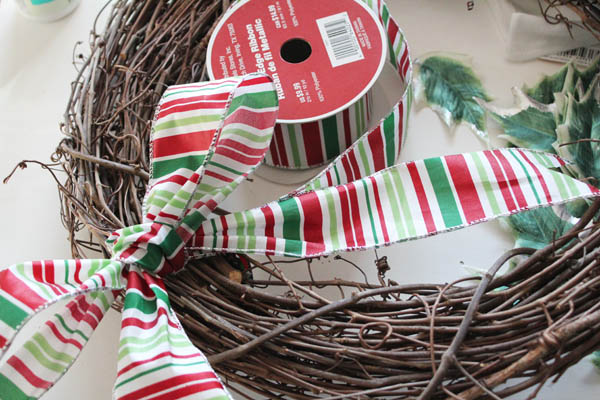 Then start gluing the leaves into place.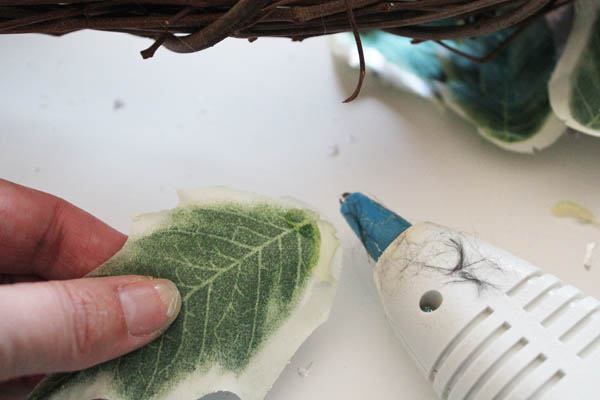 I start with the leaves closest to the bow, and then move out, lifting the leaves and adding others underneath.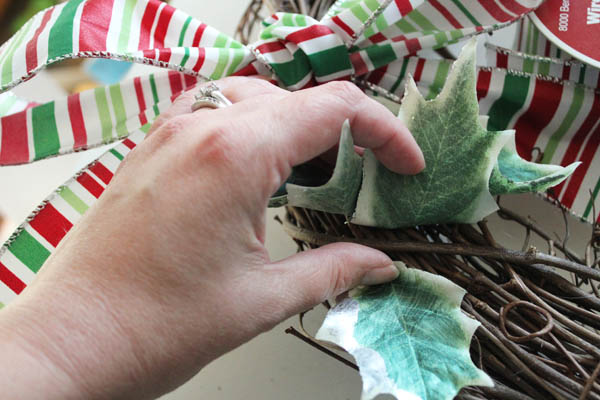 To give the wreath some balance, I added some leaves on other parts of the wreath.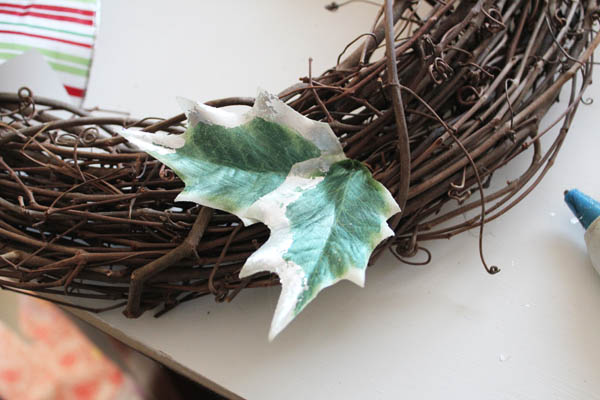 And it was that easy!