If you're looking for a simple quilt pattern to use with novelty prints or large focal prints, then the Harlequin Quilt is perfect! It makes a nice long lap quilt, can be made in a day, and has large piecing that allows focal prints and novelty prints to really shine.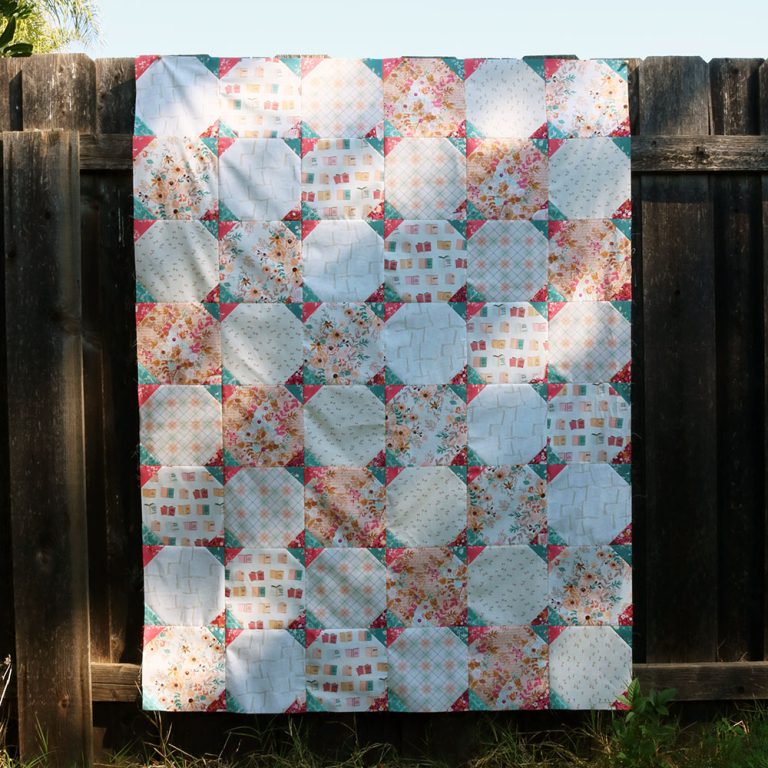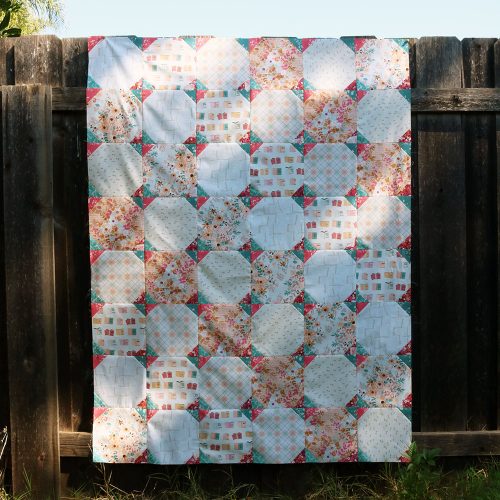 This post contains affiliate links. These provide a commission to this site at no extra cost to you.
The Harlequin Quilt uses the Folded Corner Clipper to make the stitch-and-flip corners a breeze! No need to draw lines on the back of every square, the Folded Corner Clipper by Creative Grids lets you trim up each corner to 1/4″, which essentially marks and trims the corner all at once! You can get the Folded Corner Clipper here in my shop. Or you can purchase the Folded Corner Clipper at the Fat Quarter Shop.
You can see how easy it is to use the Folded Corner Clipper to make Snowball blocks, Flying Geese, and Half-Square Triangles in this video:
Purchase the Harlequin Quilt pattern below: