Last year, I made some hexagon bracelets using scrap fabric and English Paper Pieced Hexagons. I've gotten tons of compliments on it, and I love my hexie bracelets… but the hexies are a little big. And the bracelet itself is a little too big in circumference for my tiny wrists, and there isn't really a way to make it just a little bit smaller… so I decided to make a similar bracelet with smaller hexagons… and I love it!
I made this project as part of the 99+ Handmade Holiday Gift Ideas series that Niki from 365 Days of Crafts and I are putting on. Scroll down to the bottom of this post for more fun Handmade Holiday Gift Ideas.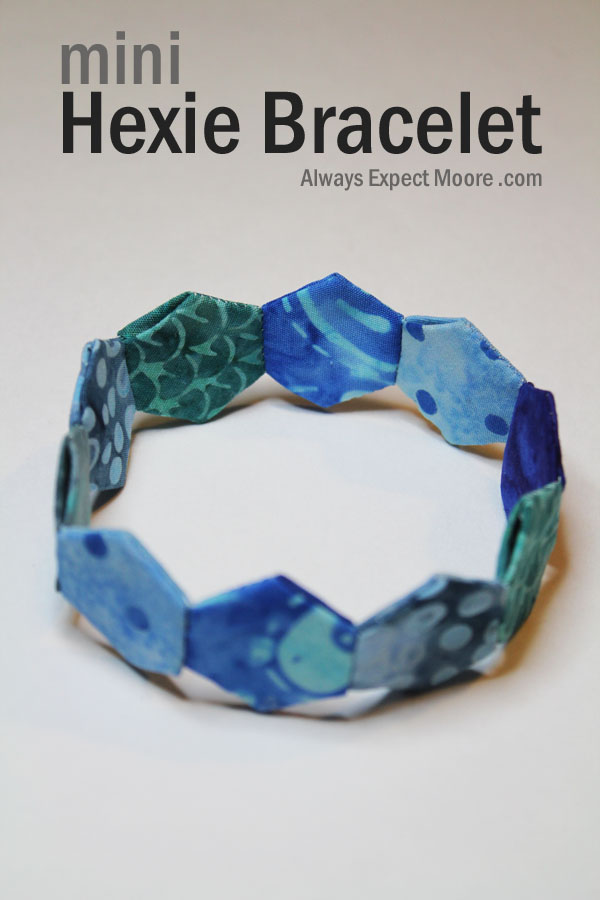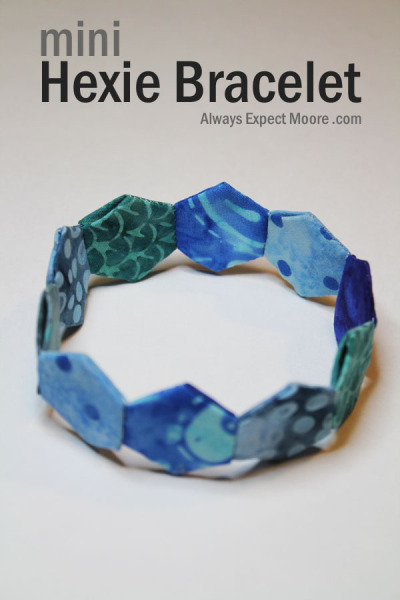 To make the bracelet you'll need:
Hexagons cut from heavy-weight interfacing
Scrap fabric
Needle and thread
Glue Stick
Scissors
I cut out my hexies using the Silhouette machine – you can use this mini hexie cut file to cut them out. If you're cutting them out by hand, cut out hexagons with a 3/4″ side. Glue the hexagons to your scraps of fabric using the glue stick.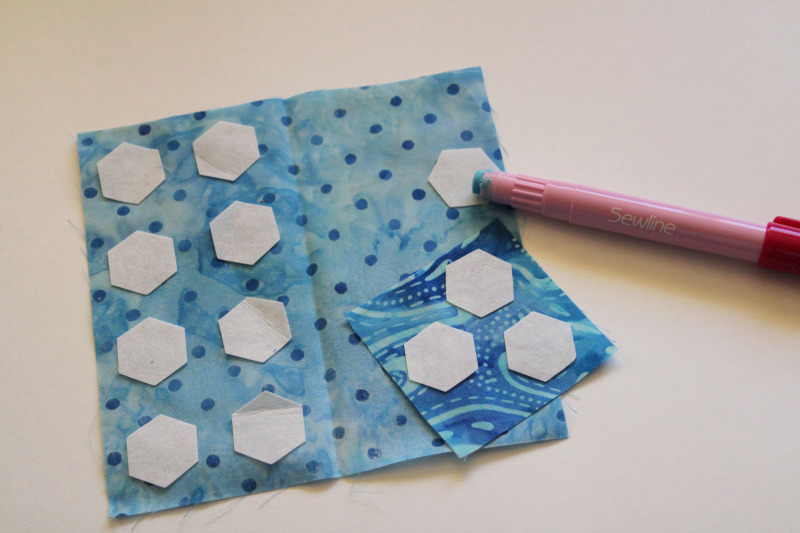 Cut out the hexagons, leaving about 1/4″ around all sides.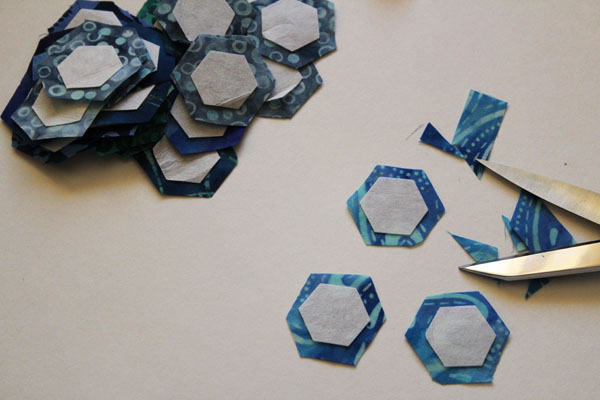 Using the glue stick to secure, fold in the sides.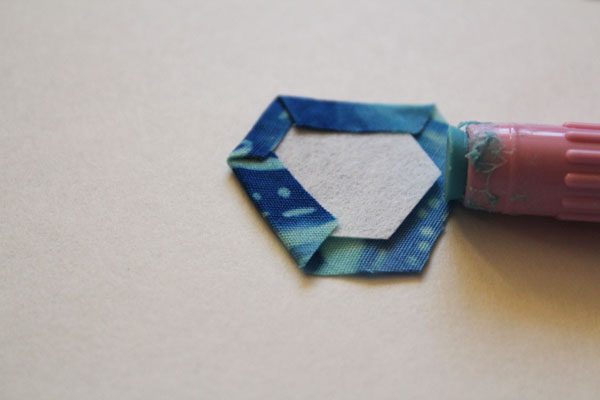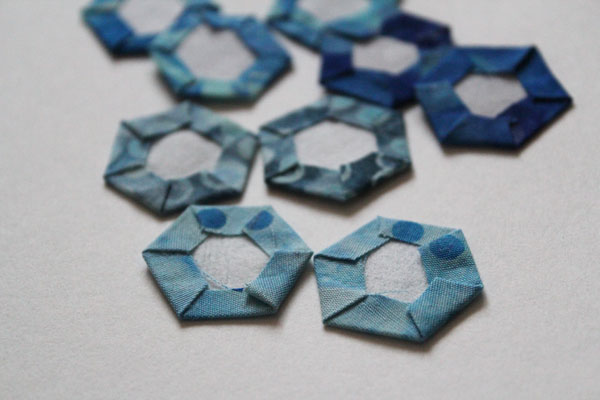 Pair two mini hexies, right sides together, and whip stitch along the edge to secure.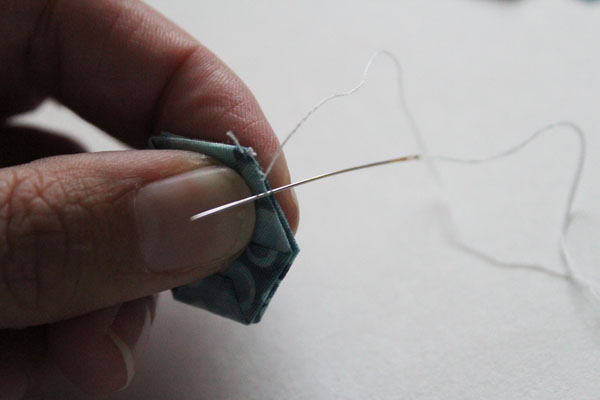 Add another hexagon to one side.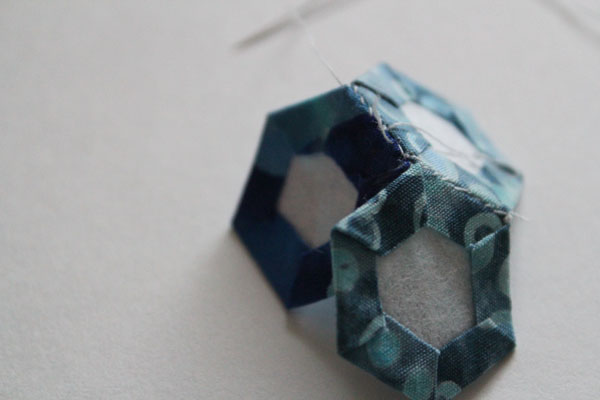 Then give the new hexie a partner.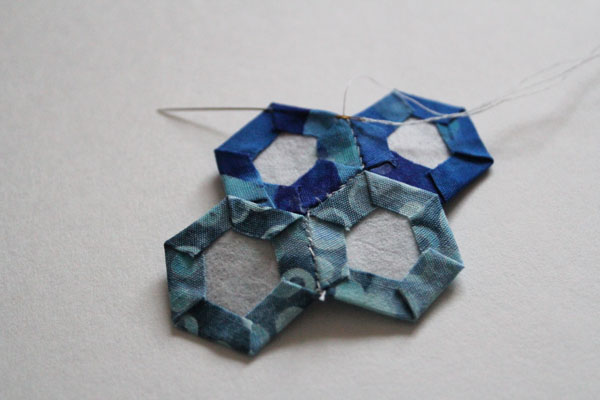 Keep adding hexagons so you have one long strip of them, and each one has a partner hanging off to one side (or the other). Ten hexies in a row is the perfect size for me. For big-wristed folks, add another hexagon.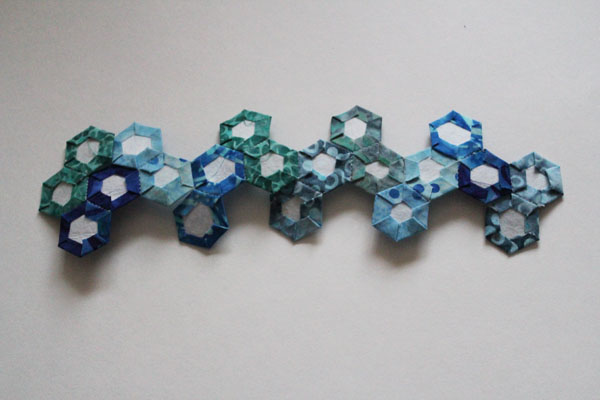 Curl the strip into a circle, then stitch the ends together.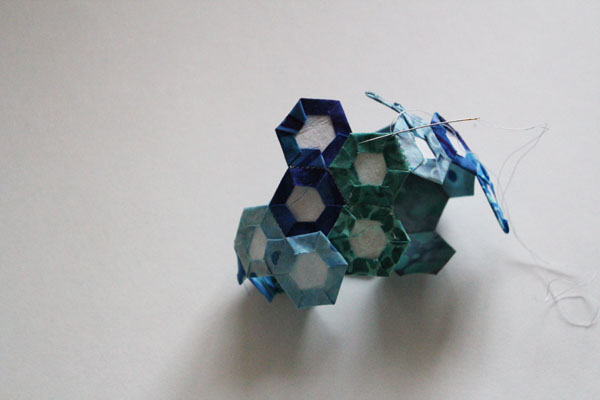 Then flip each of the hexagons in, and stitch the edges down. Hide the stitches by using a ladder stitch.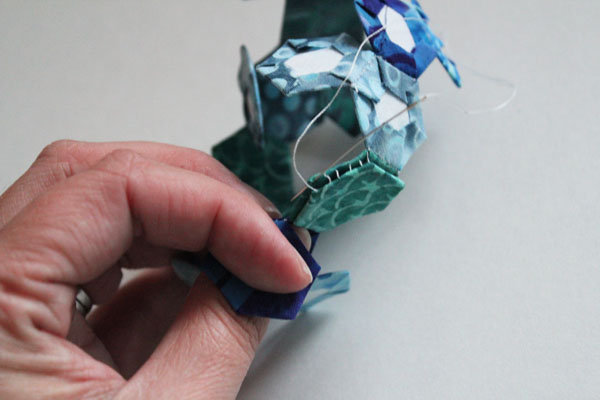 That's it! Your bracelet is all done. Keep this one, and make another one as a gift…