I thought I'd share our family Halloween Costumes this year. My boys, in all the Pokemon Craze, decided they wanted to be Pikachu and Raichu for Halloween this year. I figured they would be easy enough to make out of fleece. I went to JoAnns to get fleece in the colors I'd need, and looked for a basic pattern that would be easy to adjust with a tail, stripes, ears, and such. I found McCall's 6106, and it was perfect!
I spoke to my SIL who lives here in San Diego. Her boys wanted to be Pikachu as well. Making 4 costumes really isn't much more work than making 2, so I whipped up all the costumes and had them done by mid-October. Pretty much a Halloween miracle, as I'm usually finishing costumes the night before. So of course I took to Facebook to brag a little.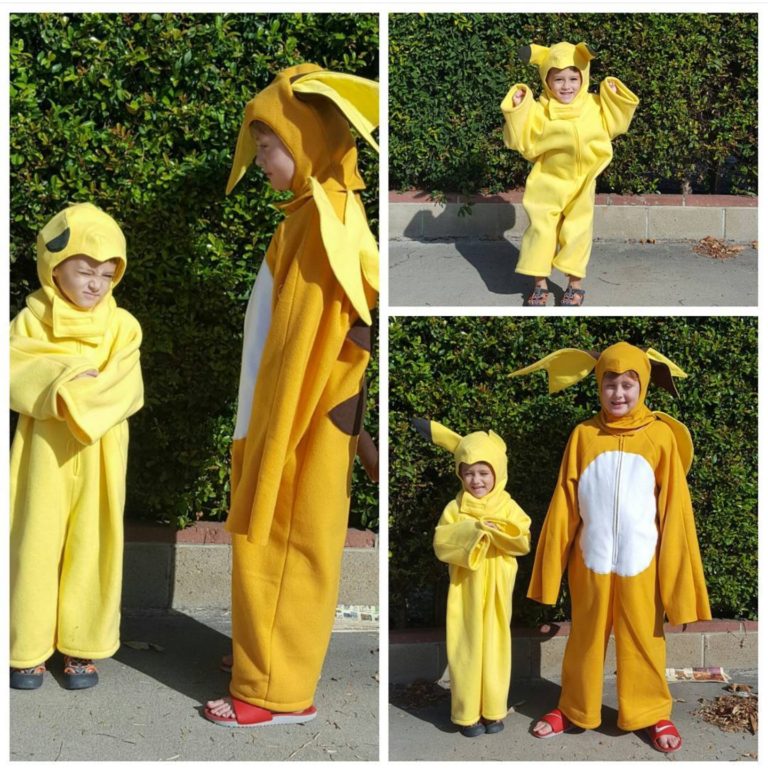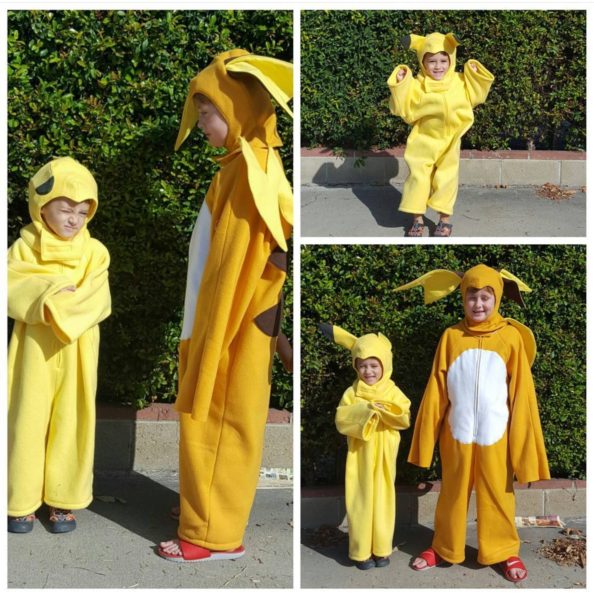 Karma. Karma, karma, karma.
My other SIL, who lives in Northern California has a couple Pokemon-obsessed kiddos as well. 3 of them. She asked if I could whip up some costumes for them as well. I'm never going to say "no" to making costumes for my nieces and nephews, and by this time I was a Pikachu expert, so of course I said yes.
And then discovered they didn't want Pikachu.
They wanted Charmander, Nidoran, and Squirtle.
This was going to be more challenging than I originally planned! But a challenge is just a solution away from genius, so I bought more fleece in different colors, and started stitching. I used the same pattern, just with more adjustments.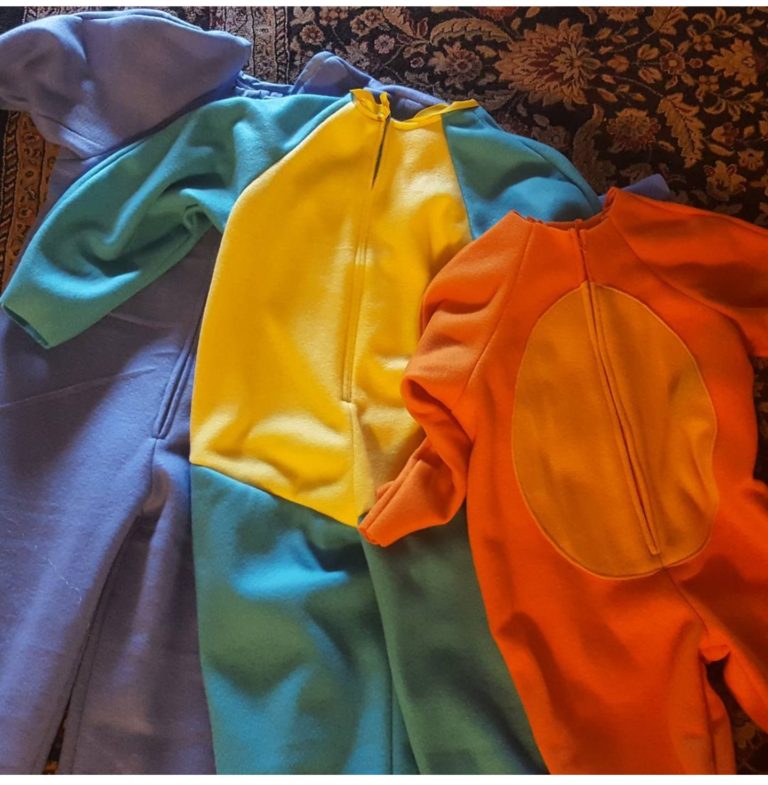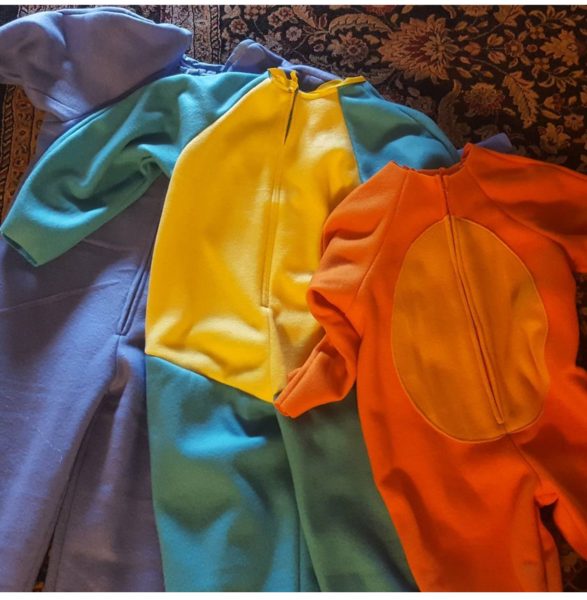 My SIL took these photos of the kids in their costumes: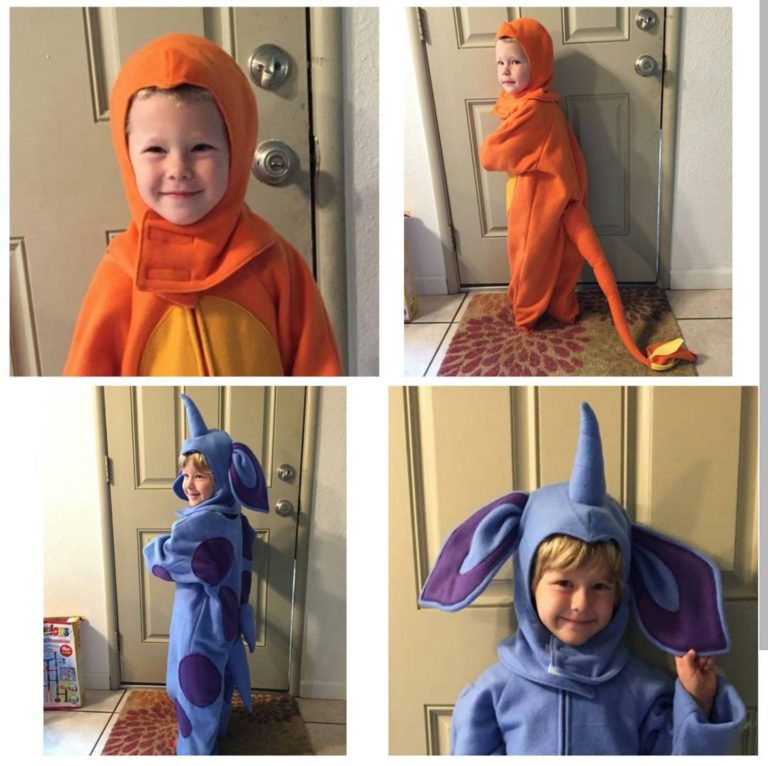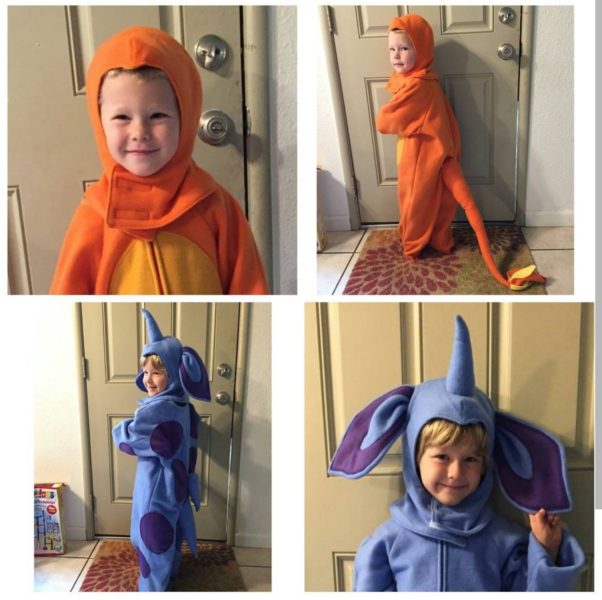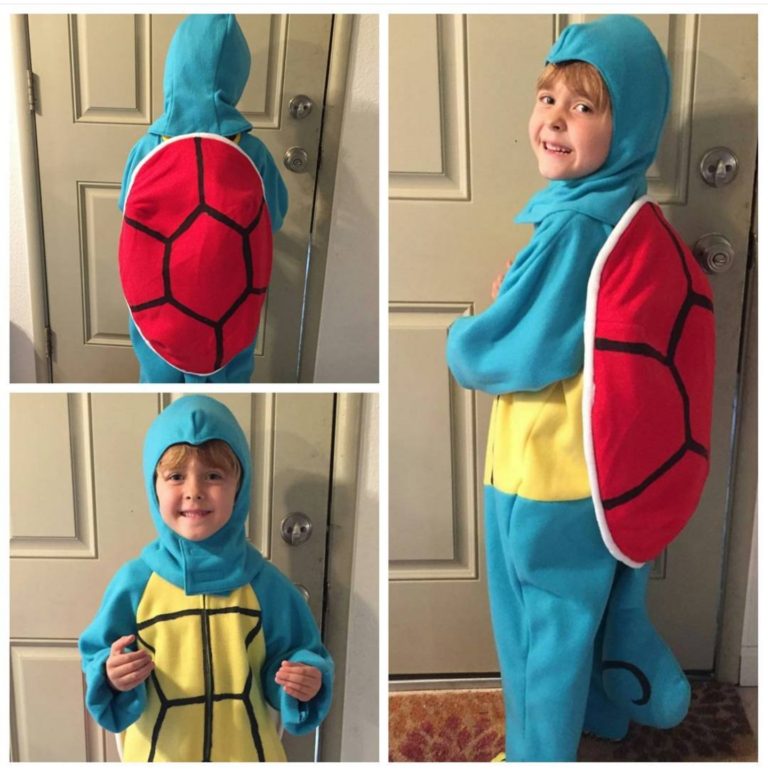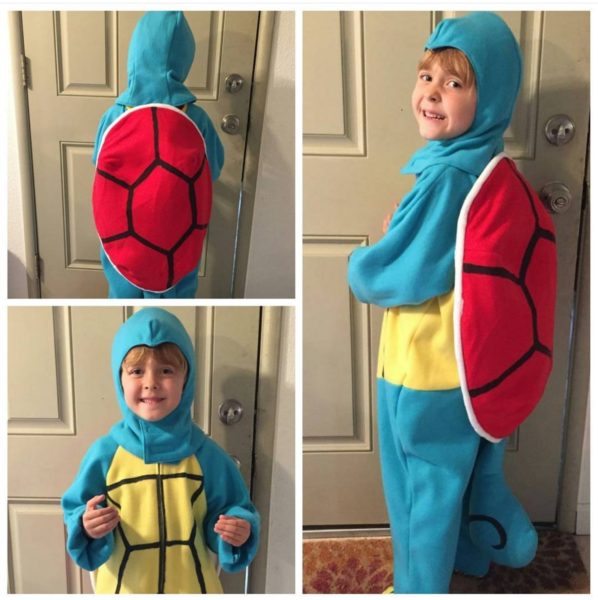 Kids traveling to Halloween parties often need to hop in and out of car seats or Booster seats, and I didn't want their costumes to get in the way. So I made the tail, spikes and shell detachable with magnets (these are traditionally purse clasps).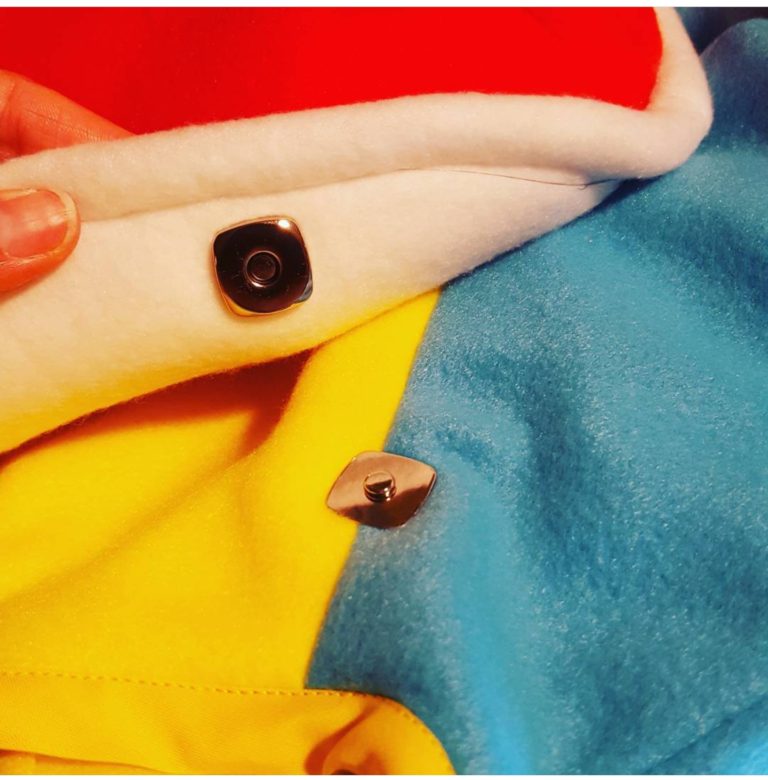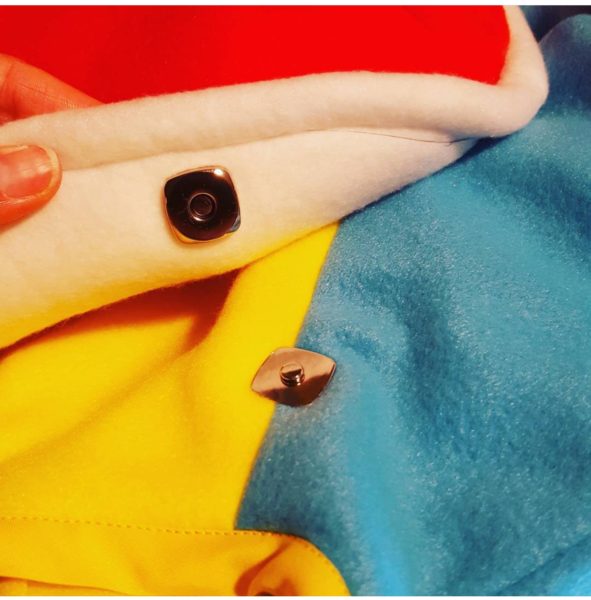 Since I was already making a record number of costumes, and we had a good Pokemon theme going, I told my husband I'd make him a Snorlax. He was game!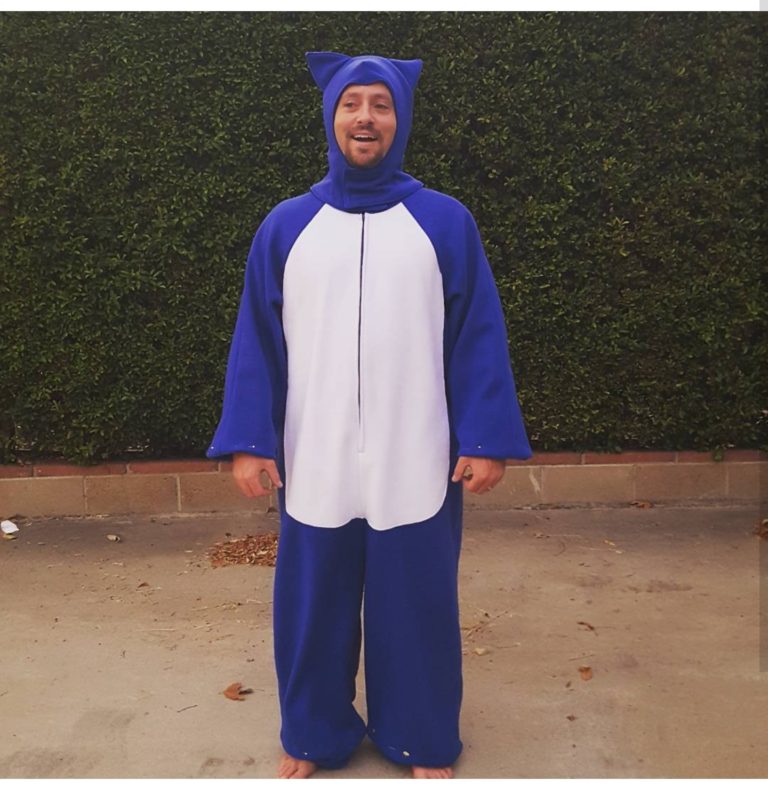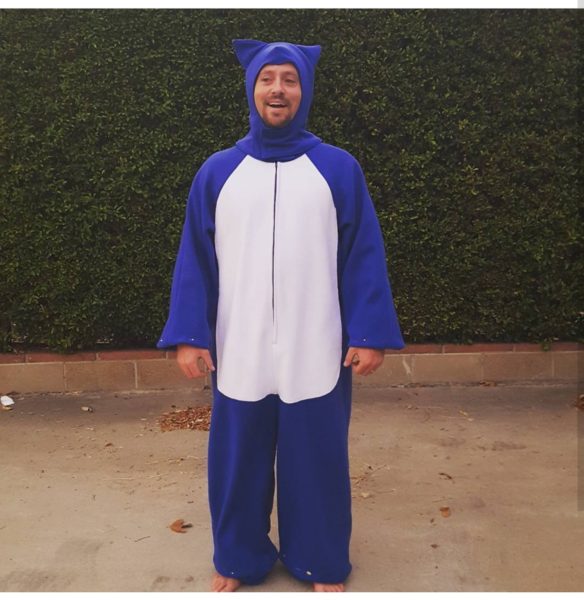 That's how 2016 became the year that I made 8 Halloween Costumes. From Scratch.
I'm thinking it is also how 2017 became the year that we bought our costumes instead of making them! Ha!