Ever since I learned that it was not only going to be socially acceptable to put fabric on my face, it was actually going to be mandatory, I have been wanting to make some quilt block masks. Because if people can't see my smiling face, then at least they can see some happy quilt blocks! Which isn't quite the same, but for now we'll just pretend that it is fine. Because that's kind of what 2020 is all about … pretending that things are fine. And also wearing quilt blocks on our faces. I'm going to make that a thing.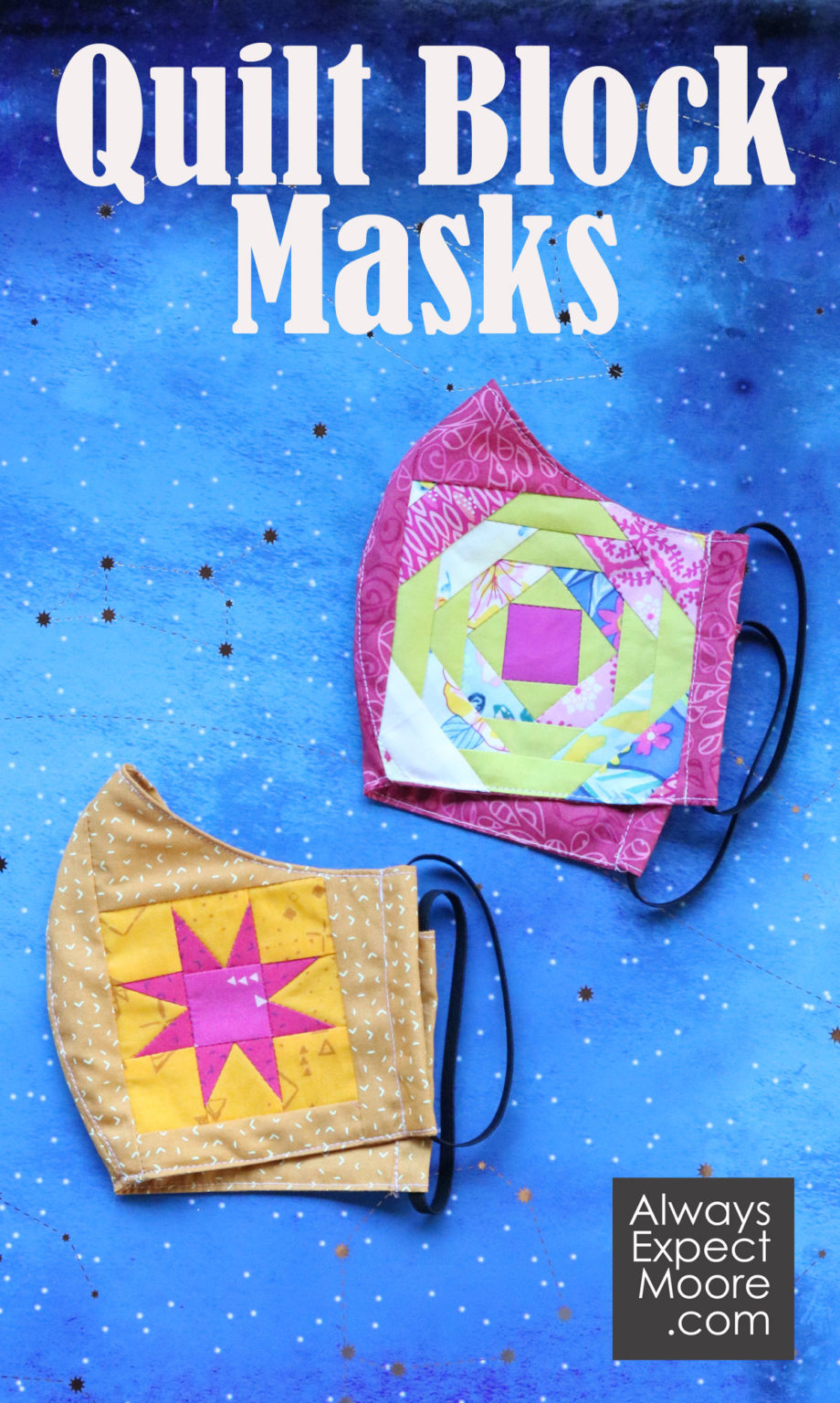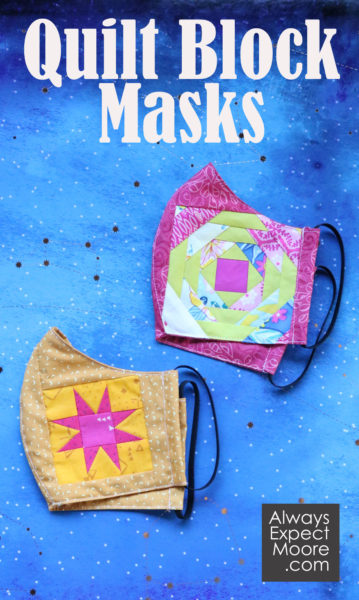 Making a quilt block mask is pretty easy if you have some small-ish orphan blocks lying around (which I do). I grabbed a 3″ finished star that I made with the Strippy Stars Tool when I was working on the Patriot Ruler of the Month (I have a video on how the tool works if you click over to the Patriot Ruler of the Month quilt). I made the second mask using a pineapple block I had leftover from the Who Wore it Better Ruler of the Month. You can go check that one out as well for details on how to use the pineapple trim tool.
So, grab your orphan block (or make a block using the instructions linked above) and a Fat Quarter of fabric.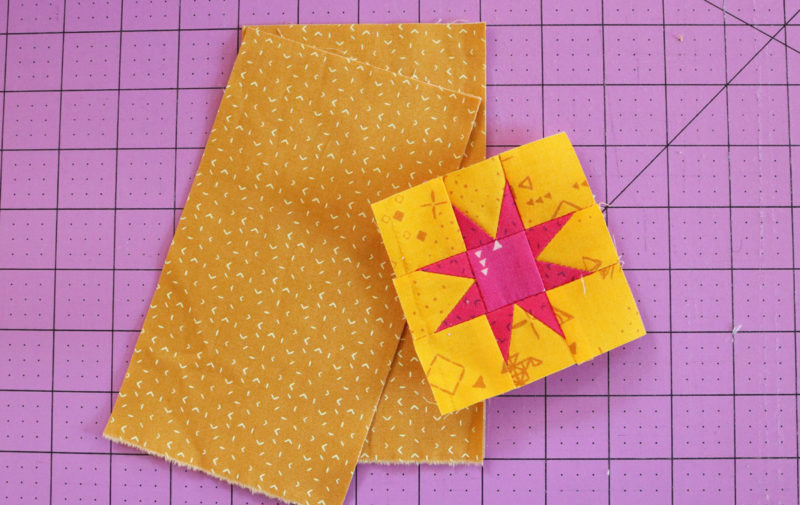 You'll also need a mask pattern. This technique works with lots of different styles of masks, so if you already have a favorite pattern, you can use that one. If you don't have a favorite mask pattern (those are words I never thought I'd be typing out and yet here we are…), I used the Craft Passion Mask for mine.
Add fabric to all four sides of the block to make sure it is big enough for the pattern. Add more than you think you'll need. You won't regret it.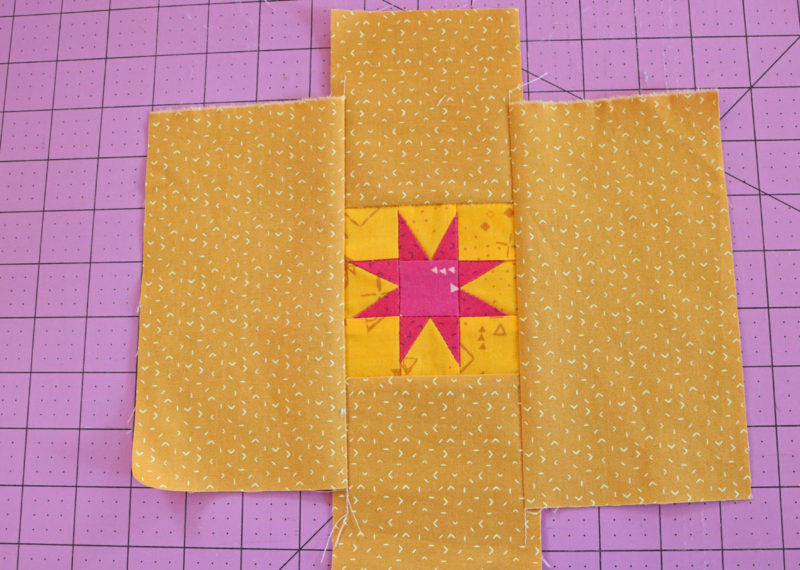 Line up your pattern over the quilt block. You can make some choices – do you want the block more towards the front or the back? Remember you have a seam allowance on all sides.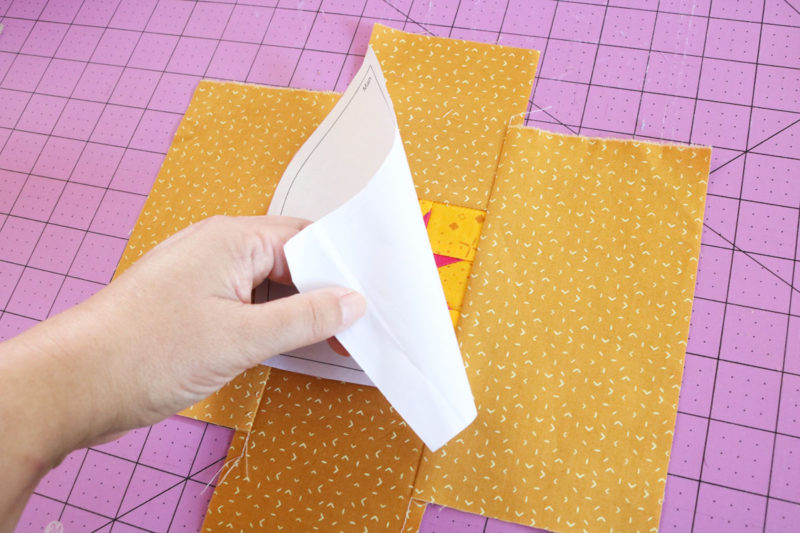 Cut out the block according to your pattern.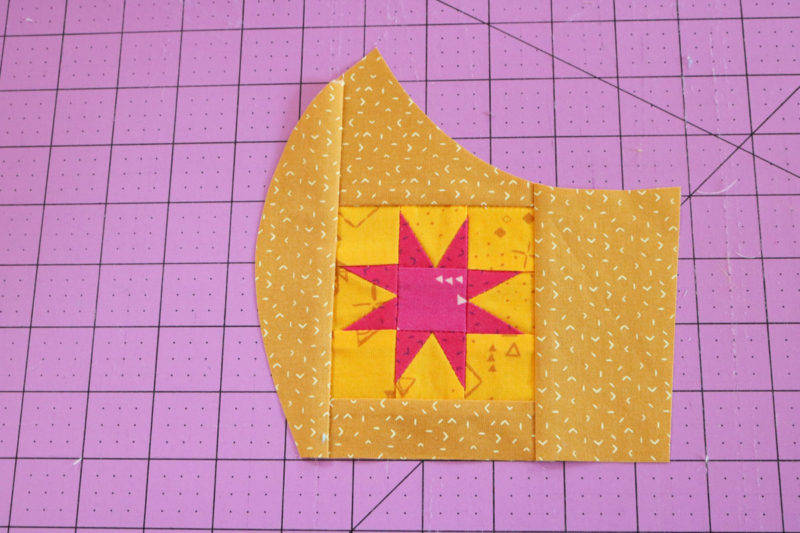 Cut out the other side of the mask, then the lining pieces, and sew up as indicated on the pattern for the mask style that you chose. No other changes need to be made … and now you get to wear a quilt block on your face!!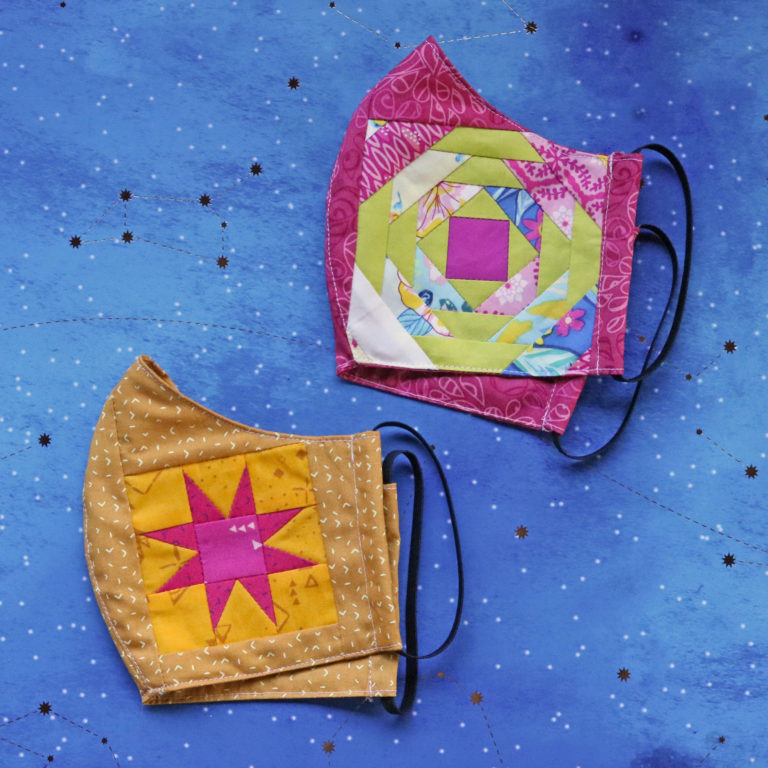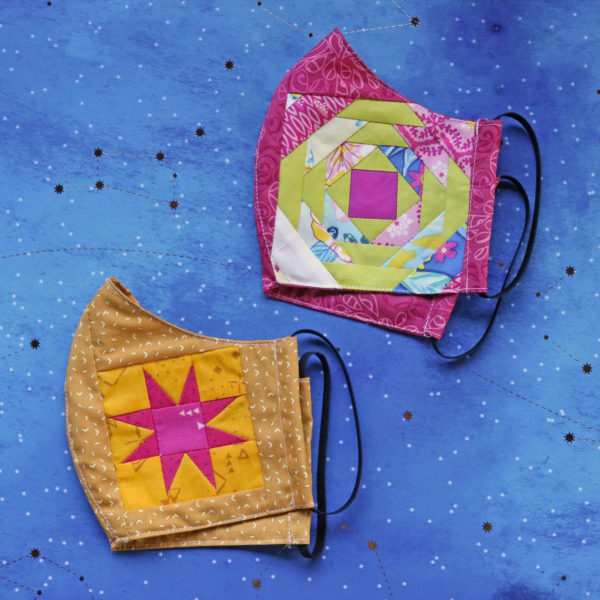 As long as we'll be wearing masks … they might as well be cute, right?