I thought I'd share a little of Quilt Market 2014, at least the parts you may not have caught on Instagram…
Day one was Schoolhouse … I went to as many as I could, and I got to hear from some of the big names in quilting. Angela Walters talked about her latest book…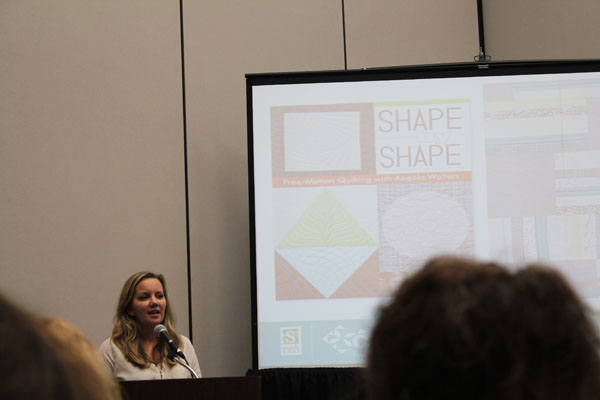 Elizabeth Hartman has a book of sampler blocks. I love that these blocks are three different sizes, yet come together seamlessly!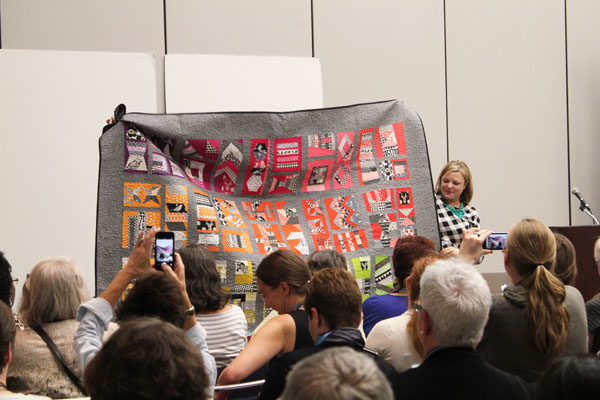 And this curved ruler demo. I ended up buying myself one of these curved rulers, and have a fun idea for a quilt…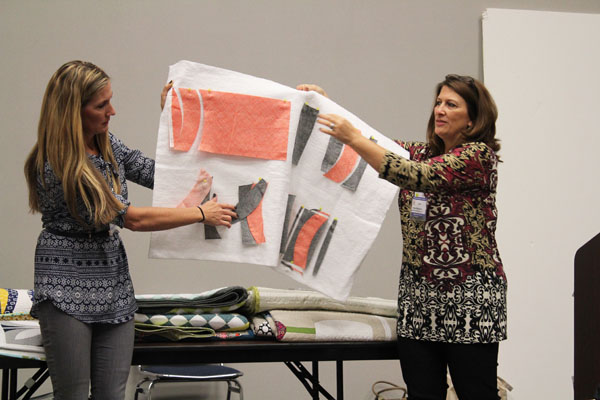 I also presented a schoolhouse – for Thermoweb.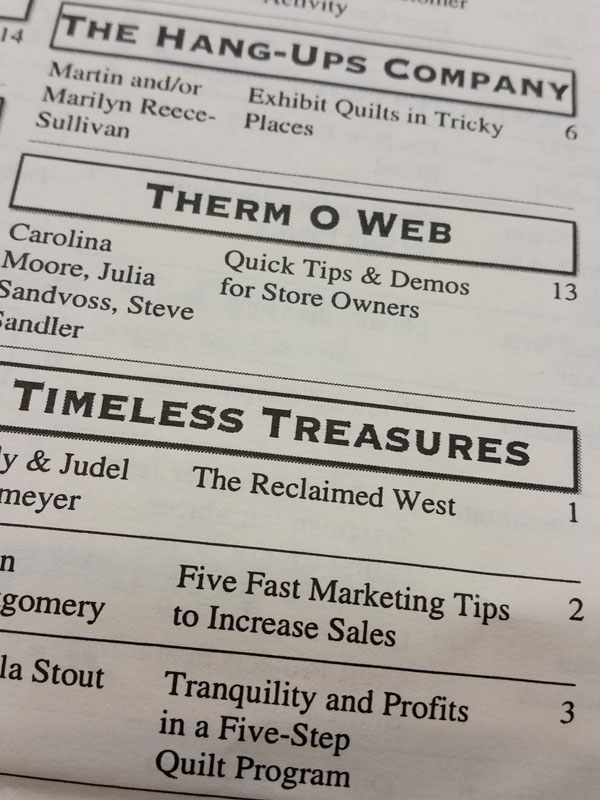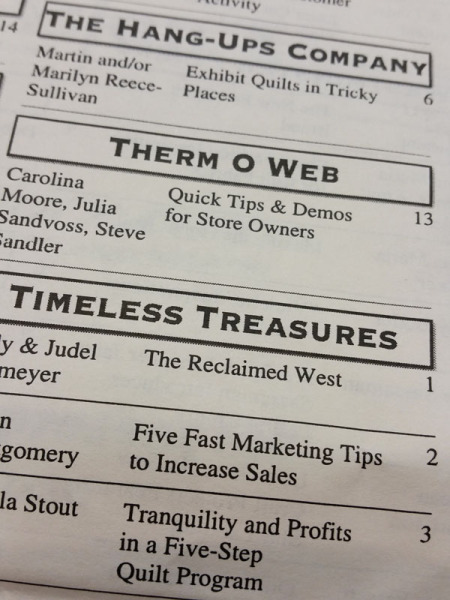 I thought I'd experience Sample Spree, since I've heard so much about it. There were wall-to-wall bodies, and I didn't go anywhere near the Moda table… really, it was like a boy band concert with a lot more grey hair. And more sensible shoes.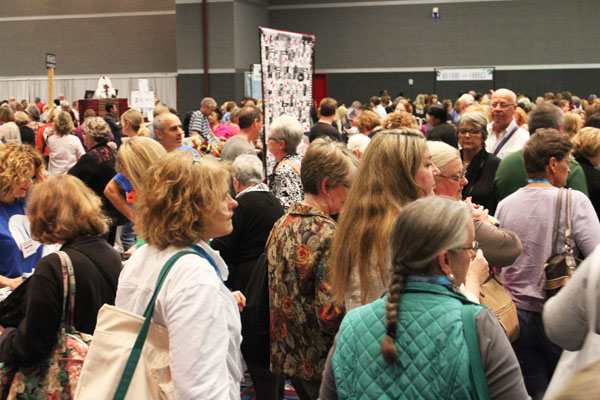 I didn't take a ton of pictures at the show, but I did make sure to take one of my new buddy, the Dutch Quilter. She does amazing applique edged with ribbon.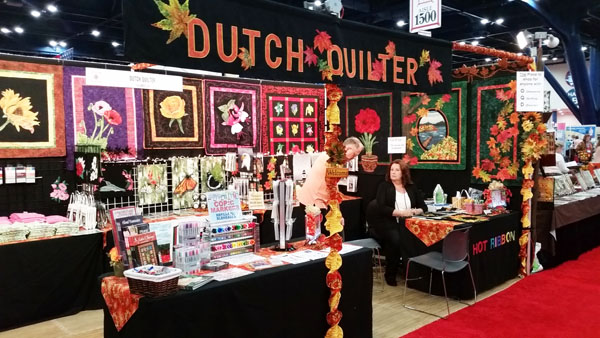 I loved this applique quilt… cut with a Silhouette… I can't wait to do more applique with my Silhouette!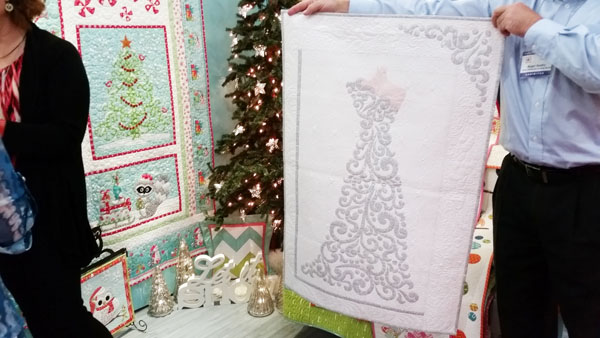 I also took a couple photos of work I did for the Fairfield booth. I made all the pink projects here.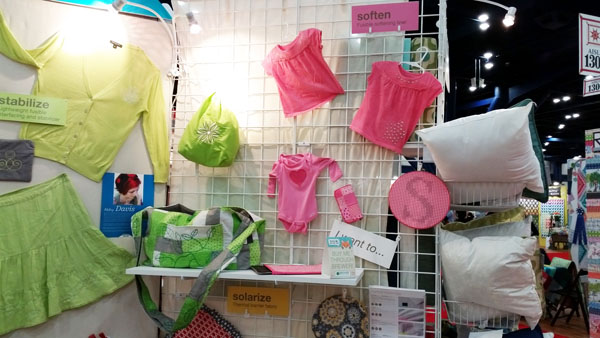 And I quilted all the hearts on these blocks of batting.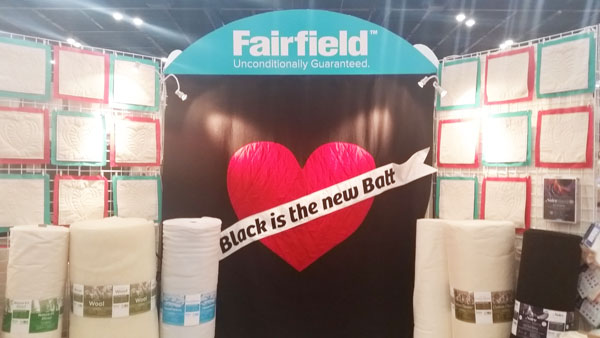 This was such a fun project – 18 quilted hearts, each on a different type of batting. I learned a lot about my own personal batting preferences – I like lower loft battings, and though I've stuck to cottons in the past, Fairfield has some really amazing blends. The recycled batting really surprised me – I loved it!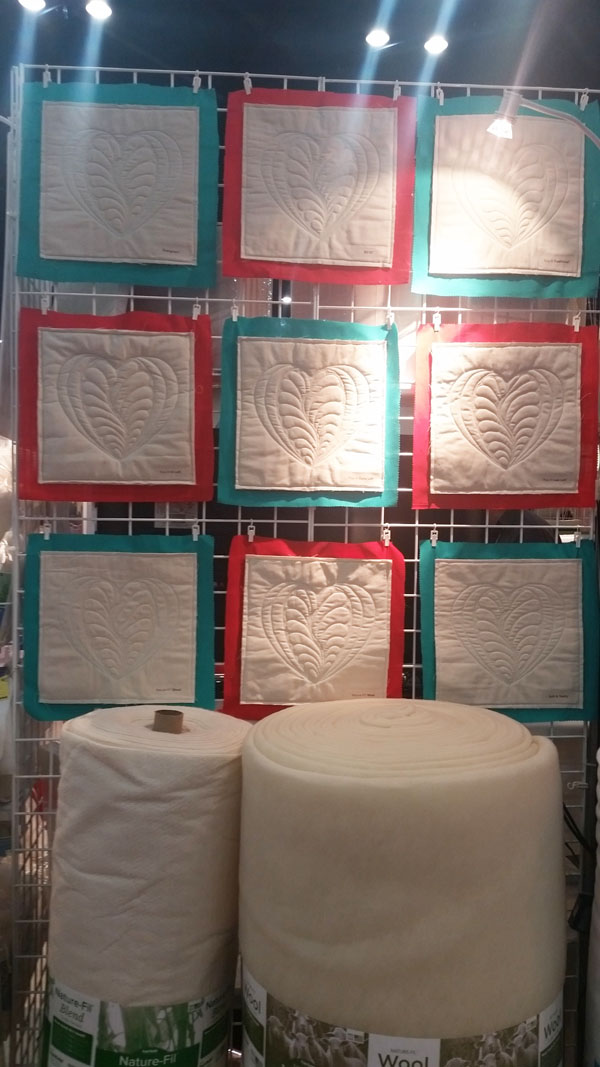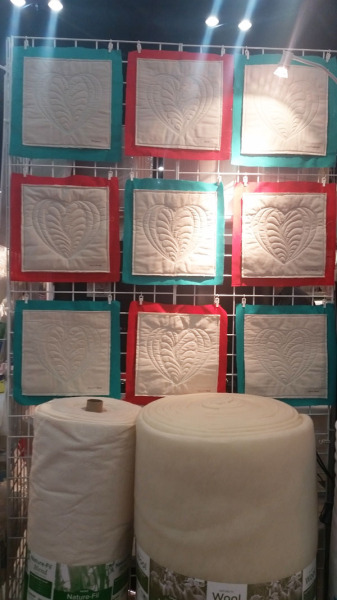 I also took some fun selfies… with Eleanor Burns…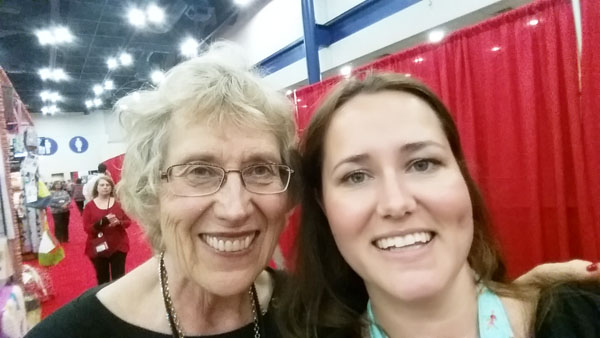 And with my Quiltmarket Roomie – Jenny from Craft Test Dummies – in front of the Cotton + Steel Booth.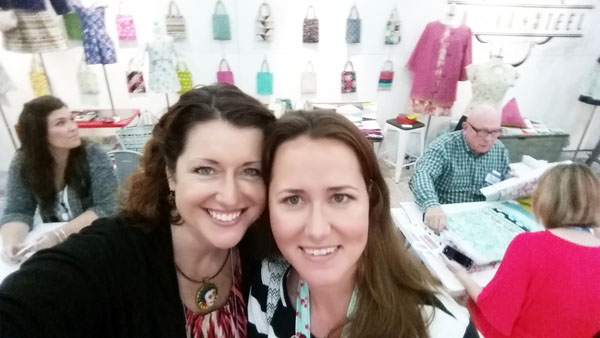 I got to meet Tula Pink – which was awesome! She is amazing times 1000. Probably the sweetest badass on the planet.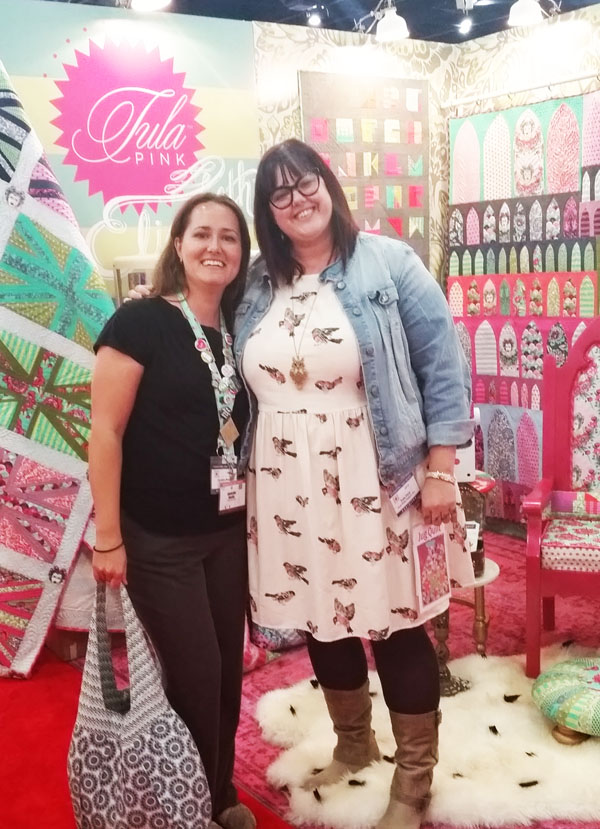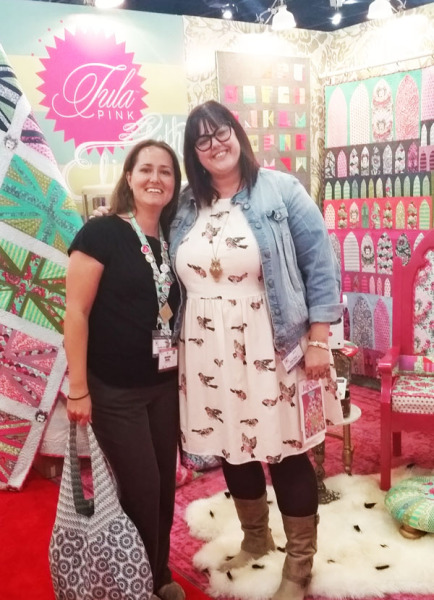 And I took a class, on Big Stitch, from Carolyn Forster. I've wanted to learn more about big stitch, and this was the perfect opportunity. Carolyn was so fun to learn from!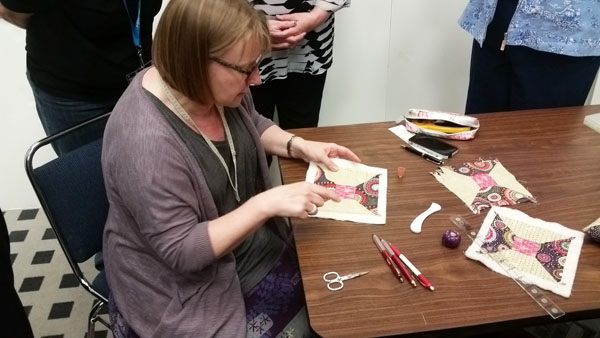 That was quiltmarket… amazing! I'm looking forward to going again next year!