As an avid quilter, I love it when quilting can be made easier. There are so many steps and parts to quilting, so when some of those can be taken out for us, it makes quilting easier (and more enjoyable)! Quilt kits are a great option when looking to make a quilt. You know that all the fabric you need is in the kit (yay for no quilt math!), and you know that all the fabrics will work together wonderfully. That is why I was super excited when Cricut asked me to share a bit about their new Riley Blake Quilt kits with all of you.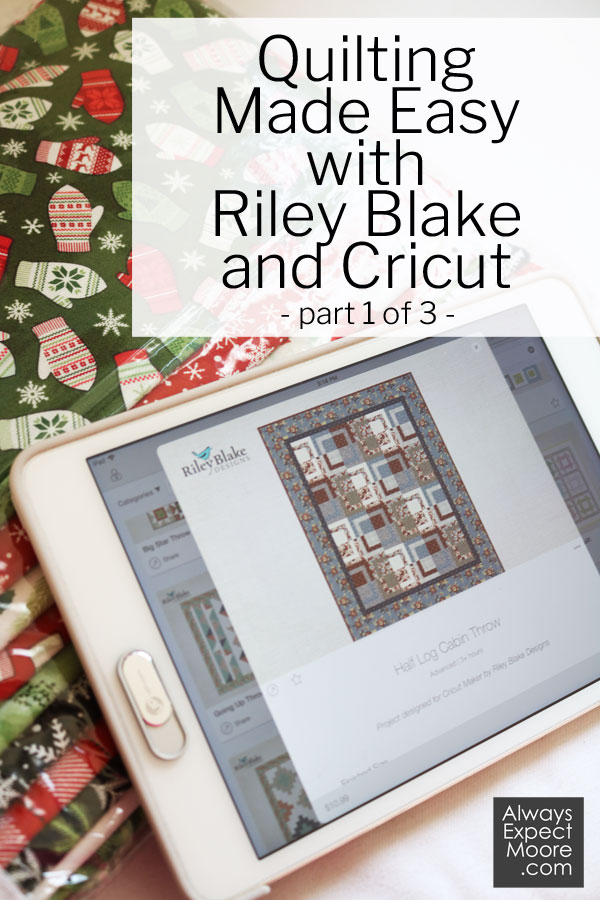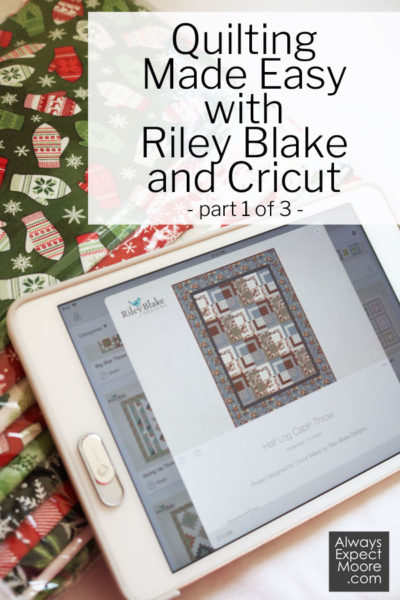 This post contains affiliate links. Income from these links helps to support this site at no additional cost to you.
I did a quick YouTube Live where I went over all the details of picking out the fabric (I went with the Comfort and Joy quilt kit) and picking out the pattern. The Log Cabin is a great beginner block, which is why I chose this fun Half Log Cabin.
And for those of you curious – yes, this is a project that you do need your Cricut Maker for. You need the functionality of the rotary blade in order to cut the fabric.
The back of the quilt kit shows you a couple of the different patterns you can make with this throw-sized quilt kit. But the great news is that you can make any of the throw sized quilts with this kit! While I love the options that they show, I also love that I have the flexibility to choose from any of the throw sized patterns.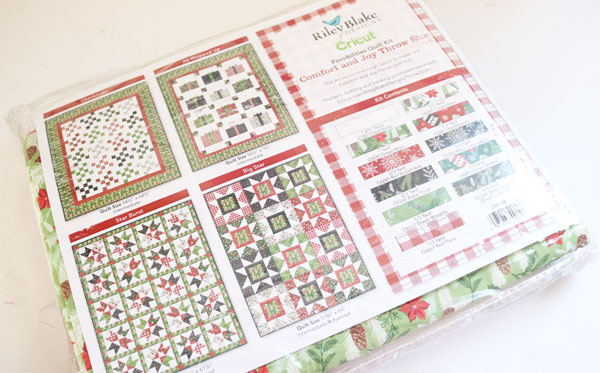 You do have to buy the quilt pattern in Cricut Design Space. But once you buy it, you own the pattern. And the price really is comparable to quilt pattern prices everywhere else – with the bonus that this pattern has already been digitized to do all the cutting!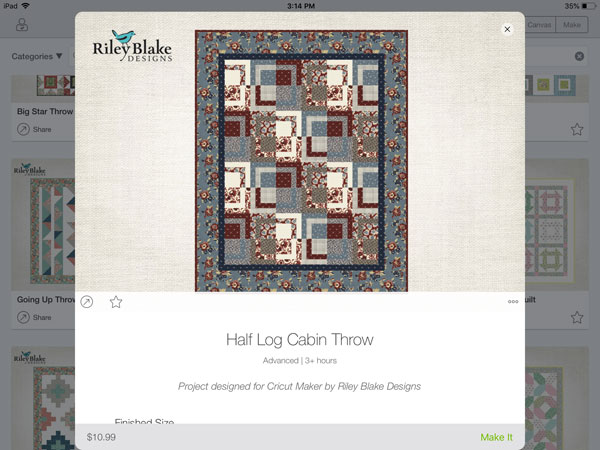 The pattern includes all the Design Space files to cut the pattern, and a PDF with the step-by-step instructions to make the quilt. I'll be going through the cutting and piecing in parts 2 and 3 of this series!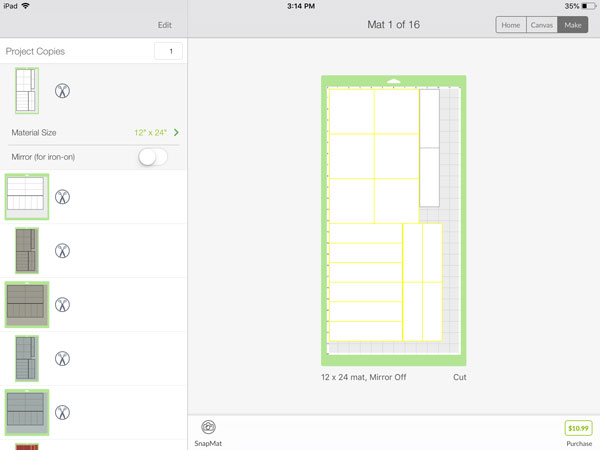 All those mats might be a little intimidating at first, but don't worry! They really are broken down to make the whole process as simple as possible. This is quilting made EASY, right? And easy for us also means that it will be more fun!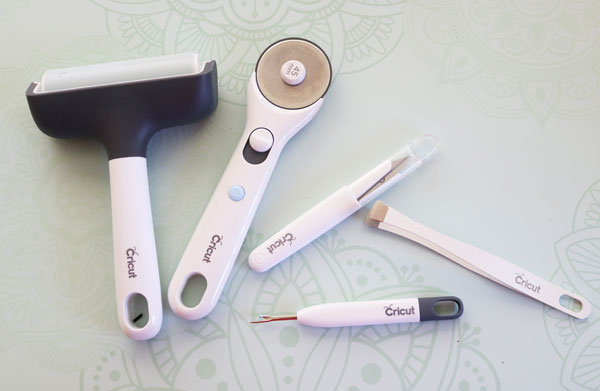 If you're planning to make this quilt along with me, you might want to check out these great Cricut tools. I'll be talking more about these in part 2!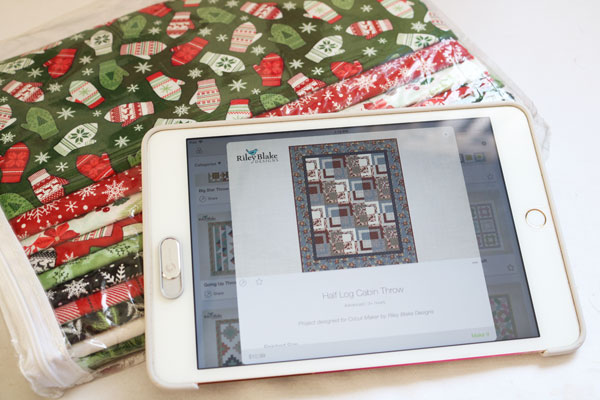 This is a sponsored conversation written by me on behalf of Cricut. The opinions and text are all mine.