Rit Dye has compensated me for this post.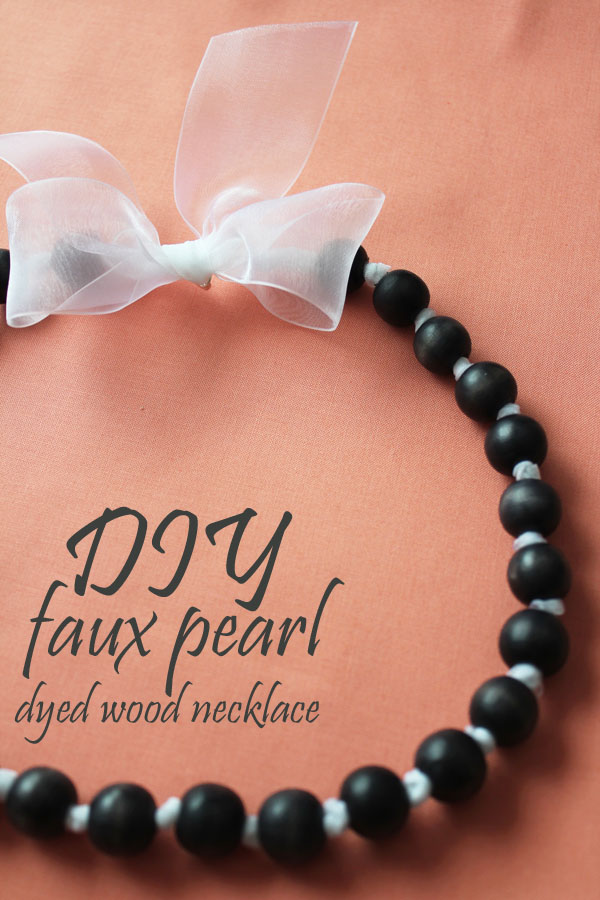 When the folks at Rit Dye contacted me to come up with a project using their new Pearl Grey dye, I knew I wanted to make a pearl necklace! I love the look of dark pearls, and an homage to real pearls made out of dyed wooden beads would perfect.
The challenge I had to overcome was that dyed wood takes on a very flat look, and pearls are not. They have a luster that comes from inside the pearl itself – and I found a way to replicate that look with wood! Check out how these Rit dyed pearl beads are made.
To make the necklace you will need:
RIT Dye
HOT water
Small containers
Large Wooden Beads
Ribbon
Wooden Skewers
Darice Americana Decor Wax
Paintbrush
Soft Cloth (I often use an old sock)
Jewelry Clasps and Jump Rings
Krazy Glue
Put the hot (almost boiling) water in the small containers, and add a little of the Rit Pearl Grey dye. With this color – a little goes a long way! Mix, then add your wooden beads.
Once the beads are your desired color, rinse them until the water runs clear, then lay them on a towel to dry overnight. The beads will have a stripe through the middle, as a result of the grain of the wood absorbing the dye. Don't worry about this – it will virtually disappear by the end of the project!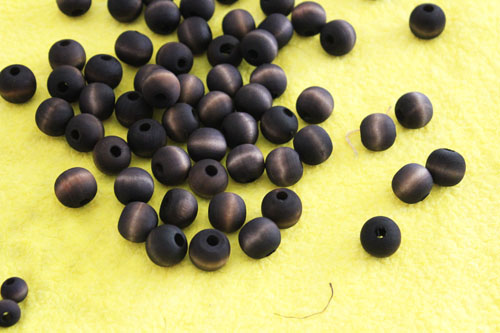 Time to wax the beads! Pour a small amount of wax into a disposable container. Add a dash of dye and stir to mix.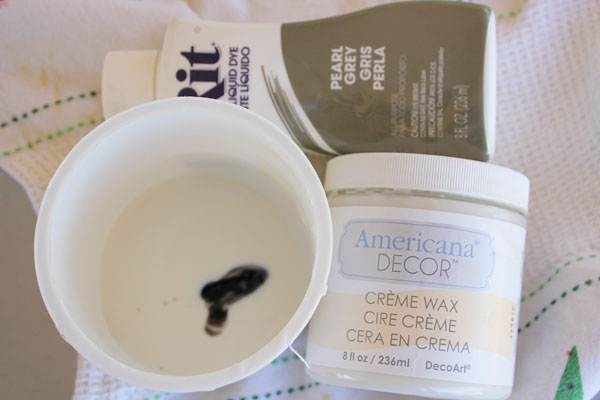 Using a paintbrush, paint each bead with the dye-wax mix. I found the best way to do this was to thread them onto skewers and paint several at a time.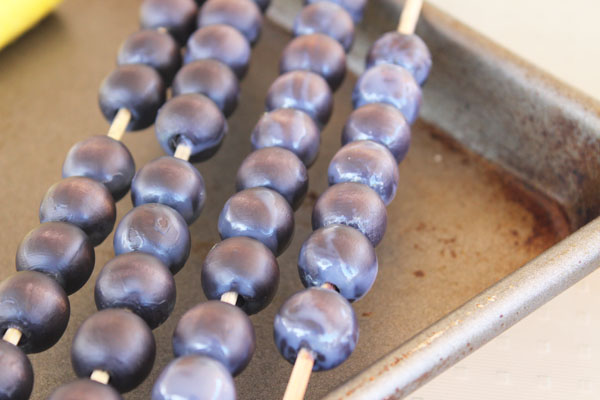 Paint on three coats of the dyed wax, allowing it to dry for a few minutes between each coat. Then let the beads dry completely.
Time to bring out the shine! Using a soft cloth (I used an old tea towel), buff each bead until it glows.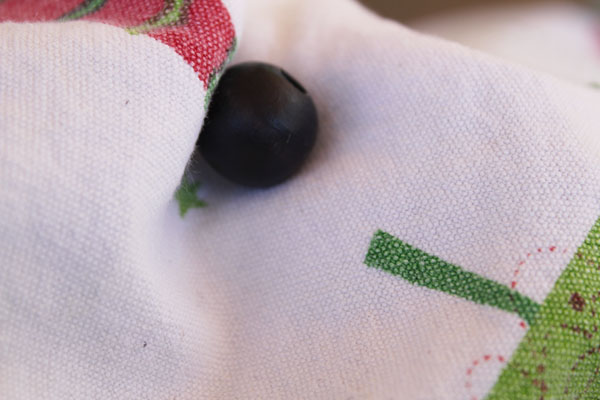 Here you can see the difference. The bead on the left has been waxed and buffed. The bead on the right has only been dyed.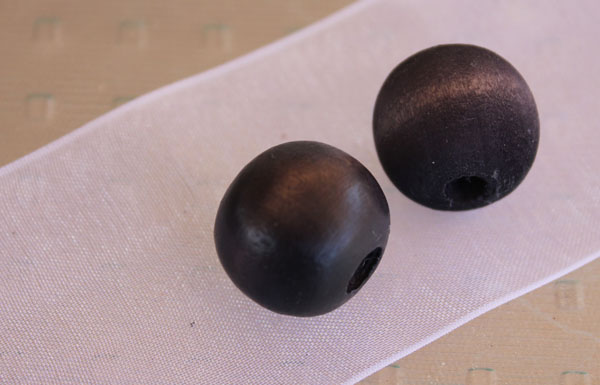 Once the beads are buffed, start stringing them onto the ribbon, tying an overhand knot between each bead.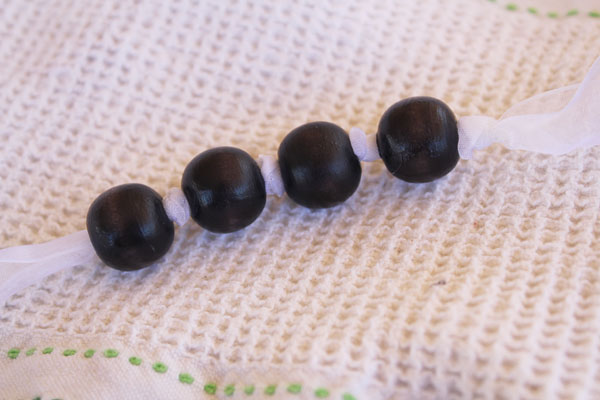 Once you have your faux pearl string at the desired length, add a jewelry finding to each end. I threaded one side on.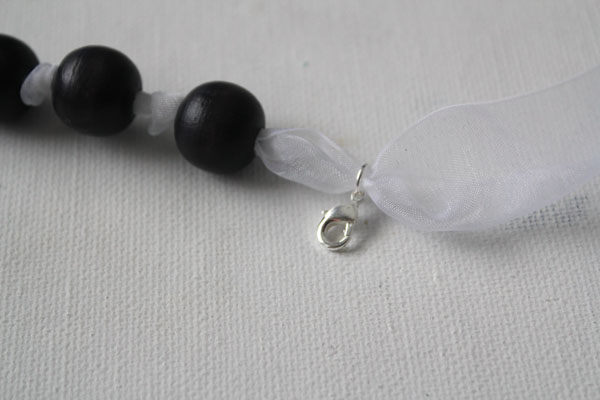 Then tied it in place with an overhand knot.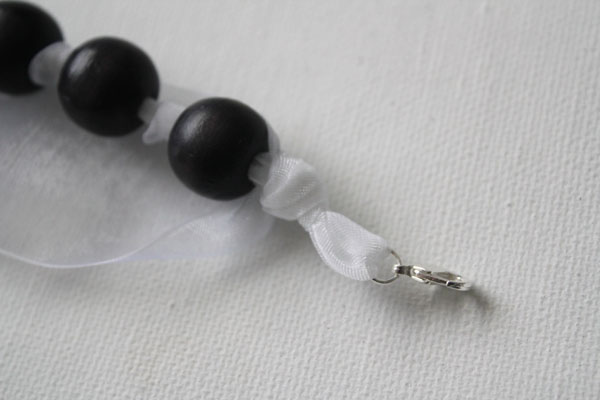 I tucked the tail into the hole of the last bead using the pointy end of a skewer, then cut off the excess.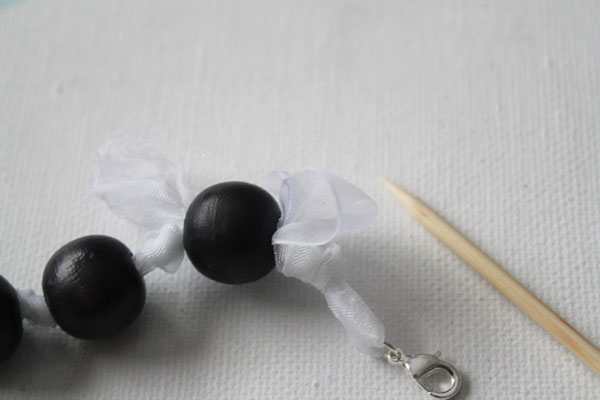 I repeated this process with the other side, then added a bow to cover the clasp.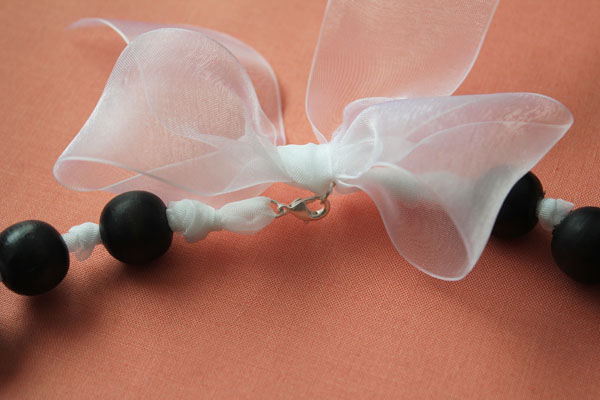 I dabbed some Krazy Glue at the knot, and ends of the cut ribbon. This will keep the ends of the ribbon from fraying, and keep the knot secure.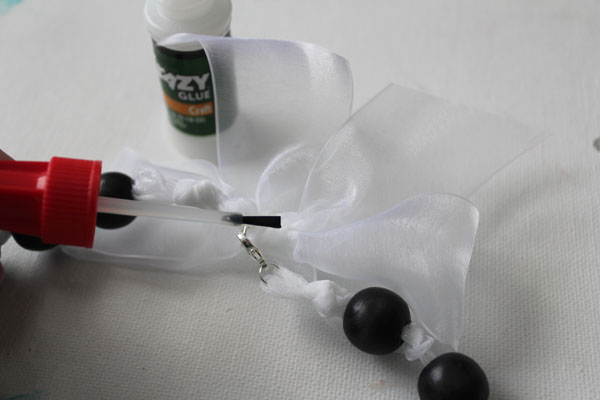 Let the glue dry, and you are all done!