Today I'm sharing something fun … I did a little pattern testing for Erin at Love Sew Modern. Yes, life around here gets busy, and having two kids at home doing pandemic school hasn't made my life any less hectic … but I love being able to work with other quilters in the quilting community. Getting to pattern test is an opportunity to "play" in a whole different way. And usually, pattern testing takes a whole lot less time than writing my own pattern … so playing with someone else's pattern is always a faster way to whip up a quilt!
Erin's quilt is called the "Showcase" quilt. I made my version in Art Gallery Fabrics Spooky n Sweet. I used one of the panel designs for my center "showcase" block. This quilt is the baby size version of the quilt – perfect to clip up on my wall for Halloween or to throw over the sofa. The pattern comes in other sizes as well. And for those of you asking, the "showcase" design in the middle is seven inches finished – so it is the perfect spot to fussy-cut any favorite large prints that you've been hoarding!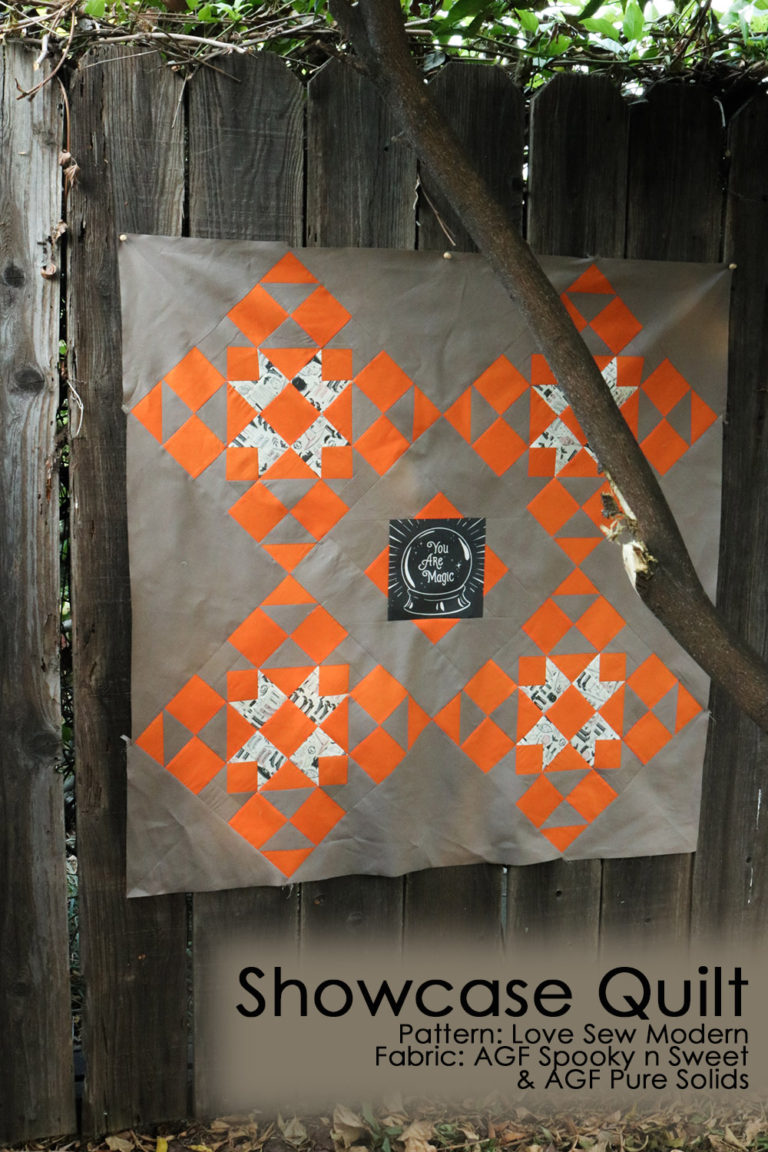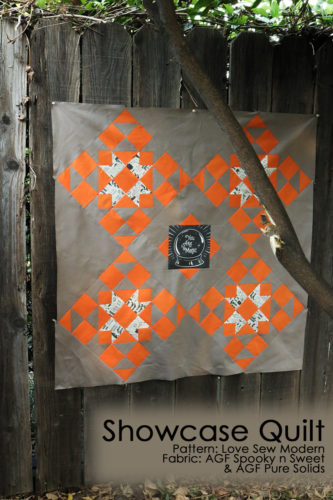 I'm still working on getting it quilted … I wanted to do spiderweb quilting on all the background pieces. I did this same quilting on my Halloween Hexie Pillow and got a lot of questions. So, I made a quick video to show you the basics of how to quilt this design.
The baby version of this quilt came together pretty quickly – I had it done in about a day. So, it is a super fun make! Head over to Love Sew Modern to get all the details on the pattern, and to purchase your copy!