This month's Quilt Block Mania has a kitchen theme, so I thought a steaming pot would be fun! I think that a giant pot of soup simmering on the stove makes a kitchen feel like home… but steaming pots of all kinds are common in the kitchen – boiling potatoes, corn on the cob, or other vegetables, simmering sauce, or a host of delicious things! I chose to make my pot red, but you can make your steaming pot quilt block any color you like!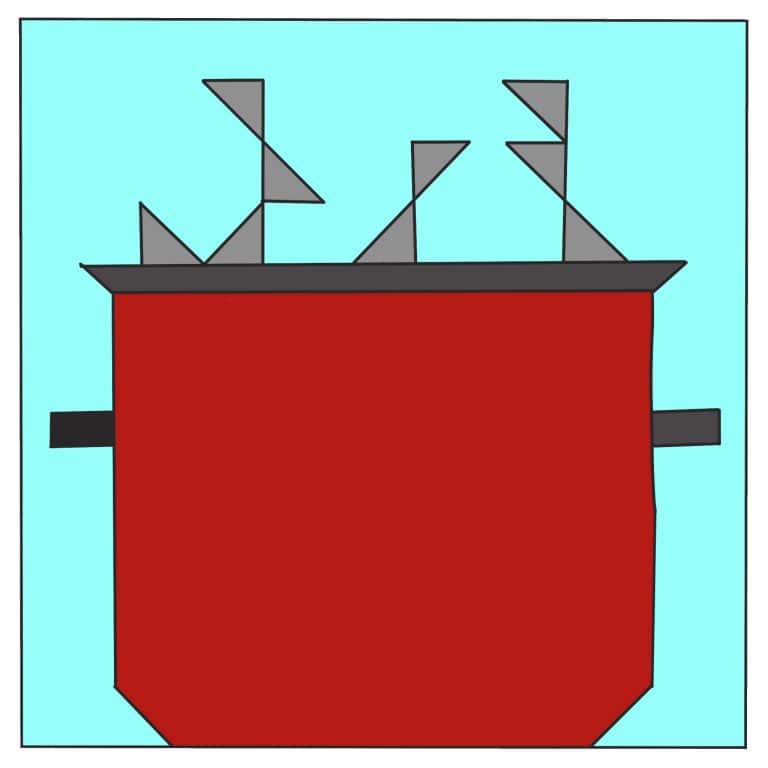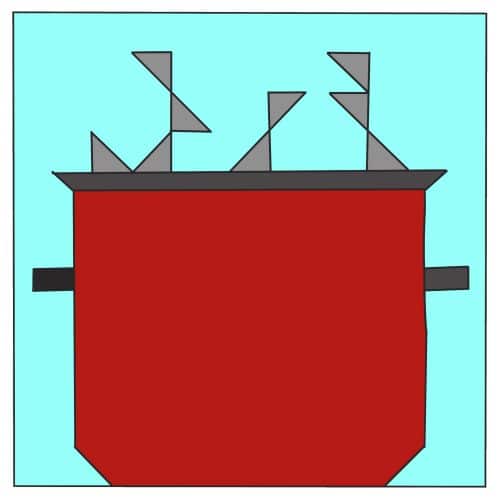 Get the steaming pot quilt block by signing up for the email list here:
Steaming Pot by Carolina Moore
Spatulas by Inquiring Quilter
Measuring Cup by Inflorescence
Economy Quilt Block by Scrapdash
Rolling Pin Applique by Patchwork Breeze
Hand Mixer by QuiltFabrication
Kitchen Tile by Penny Spool Quilts
Morning Mug by Crafty Staci
Sunny Side Up Diner
Tea Party
Whats For Dinner
Apron & Oven Mitts by Appliques Quilts and More
Broken Dishes by Epida Studio
Hello Cupcake by Colette Belt Designs
Canisters by Chickenscratch
Fish supper by Flowerdogandco
Stand Mixer by Oh Kaye Quilting
Let Them Eat Cake!