When designing this quilt back in October, I remember looking at the layout and thinking to myself "oooh… that's a stunner." And that is how this quilt got its name.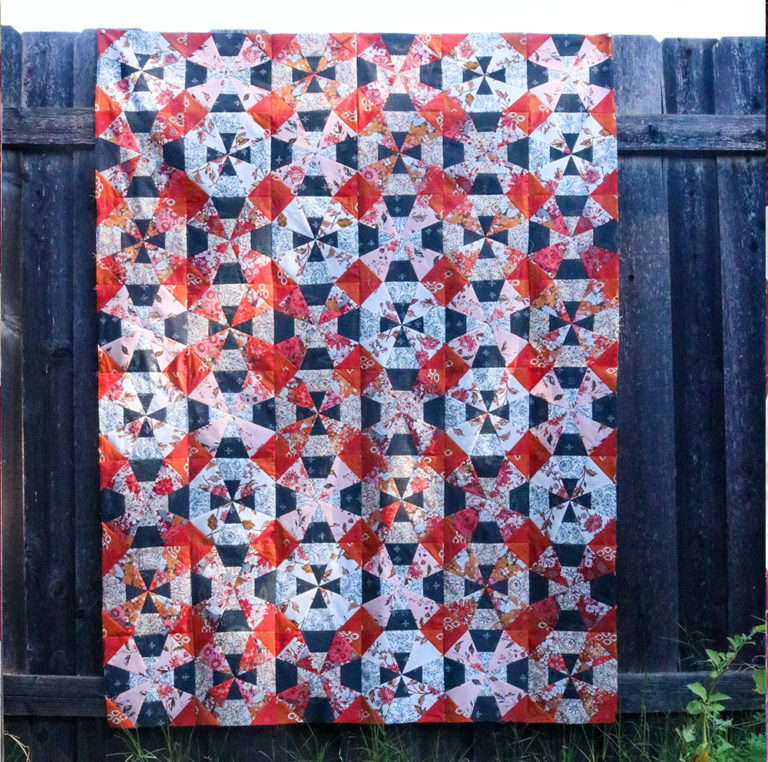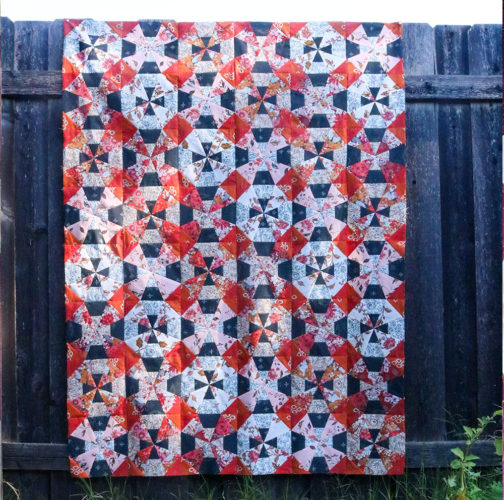 The Stunner Quilt is the newest of the Ruler of the Month Quilts. Number 11 in the series, this quilt uses the 45 degree Kaleidoscope Triangle Double Strip Ruler. And yes, that is a mouthful! The ruler itself looks incredibly odd – with three peaks added to the side of what looks like a fairly standard Creative Grids ruler. Which is what drew me to this ruler in the first place. I love quilting oddities! It turned out that this ruler made incredibly complex looking blocks come together very easily. And combined with Sharon Holland's new fabric line "Kismet," it truly was the stunner I had hoped for. This quilt feels like laying down in a pile of leaves on a perfect fall day.
You can learn about how to use the 45 Degree Kaleidoscope Triangle Double Strip Ruler here:
Make sure that you have subscribed to my YouTube Channel so you don't miss any of my quilty videos! I am constantly adding more quilting videos!
If you'd like to make the quilt, you can purchase the pattern below in my shop.