I had to come up with a quilt to gift at our December Modern Quilt Guild meeting, and for once I didn't wait until the last minute! I still need to add a little label to this mini quilt… but other than that, it is all done!
Making a mini quilt is a fun project, and a great gift. You don't have to commit to a large project (or commit all the  money to a large project). It also doesn't take the kind of time commitment a big project does, either. Which is a big deal for me. I have so many projects going that I can't commit to another big one!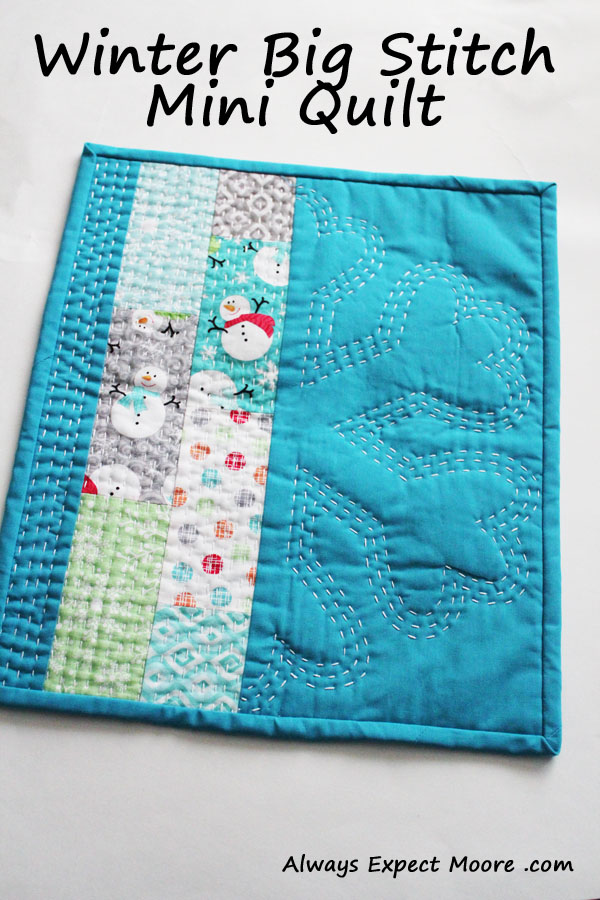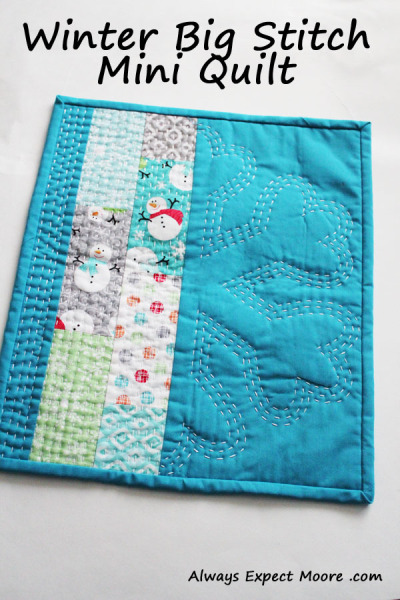 I was doing some traveling last month, so I decided to quilt this one using big stitch quilting. I was able to hang out on the back patio at my mom's house, watching the kids play in the backyard and keep her company doing yard work… and get this mini quilted up! And I think that the big stitch really adds a lot of character.
Making this mini is simple. You need:
7 charm squares (5″ squares)
3/4 yard solid fabric
Batting
Perle Cotton
Big Stitch quilting needle.
I started by cutting the charm squares in half, and lining them up to decide their order.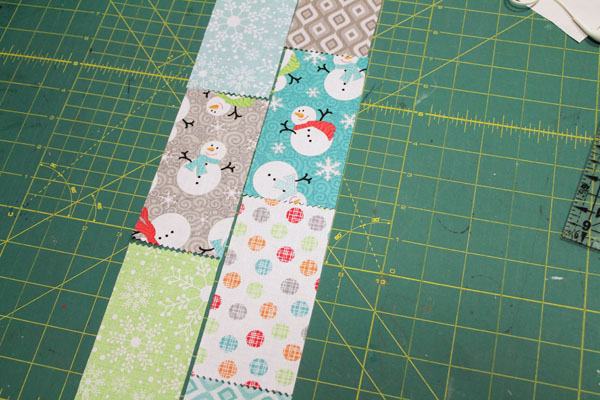 I added a small strip of blue to one side, and a large strip to the other. I basted the top, batting, and backing, sketched on a basic snowflake design, and started stitching!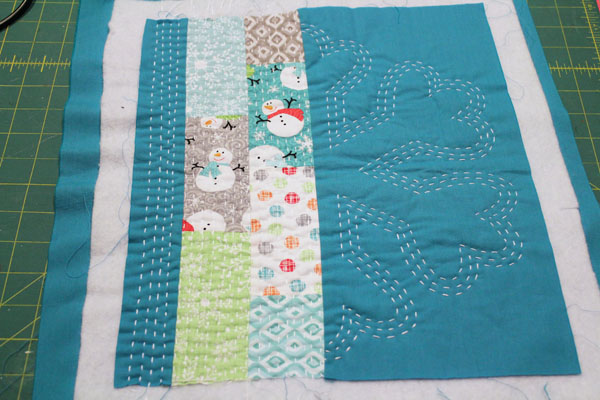 then trim it…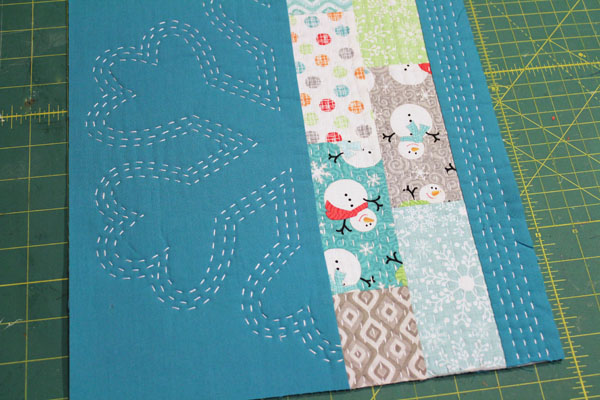 … and bind it!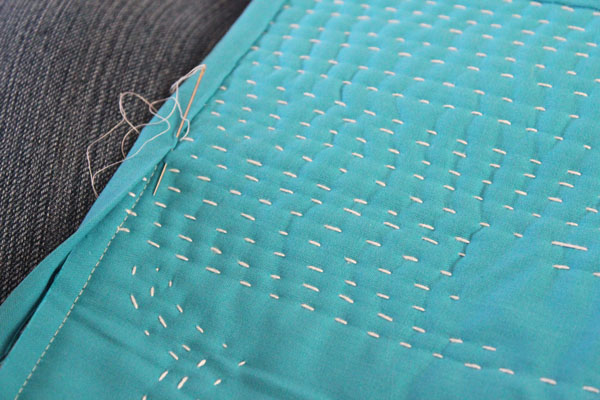 This is part of a series I'm doing with Niki from 365 Days of Crafts… sharing a new gift idea each day… and we're having some of our blogging friends share handmade gift ideas as well! By the end of the week, we'll have over 99 gift ideas! Check them out: