This super fun "Chained Up" baby quilt is inspired by the Irish Chain design. And, it is made with super-simple four patches. The 4 patches are made two different ways, with the smaller 4 patches being made using the Turbo 4-patch ruler.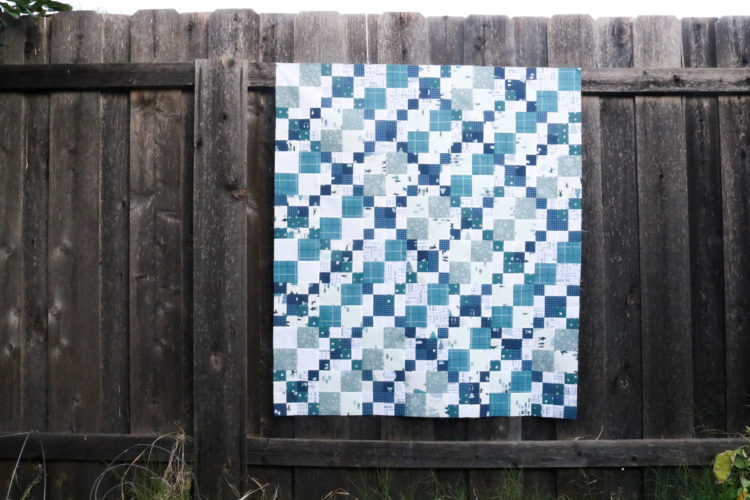 I made the Chained Up quilt as this month's Ruler of the Month pattern. You'll love how easy it is to make!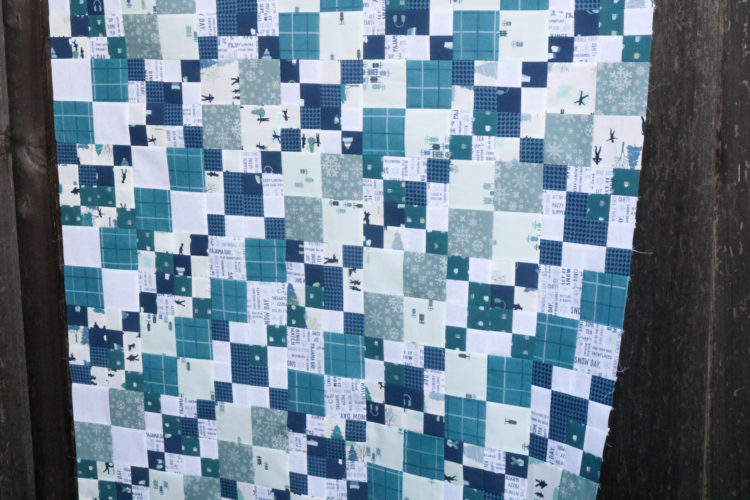 To make this quilt, you'll need the Turbo 4-patch ruler. You can get the Turbo 4-patch at the Fat Quarter Shop or buy the Turbo 4-Patch on Amazon.
I this video, I show you how easy it is to use the Turbo 4-patch ruler. Even if you don't want to make this quilt, it is a super fun ruler to use when making a scrappy quilt.
And, the pattern is free this month! Just fill out the form below and I'll email you the download link. But be sure to download the pattern right away – after a month, the current Ruler of the Month quilt becomes a paid pattern in my shop.