The Creative Grids Simple 7/8″ ruler is the easiest way ever to cut your squares for Half-Square Triangles. No more trying to see the tiny line – Creative Grids has made the 7/8″ lines the star of this ruler! Watch to see how to cut 7/8″ squares to make perfect half-square triangles every time. You won't believe how these easy 7/8″ squares are! This is the quilting ruler that you never knew existed, but always needed!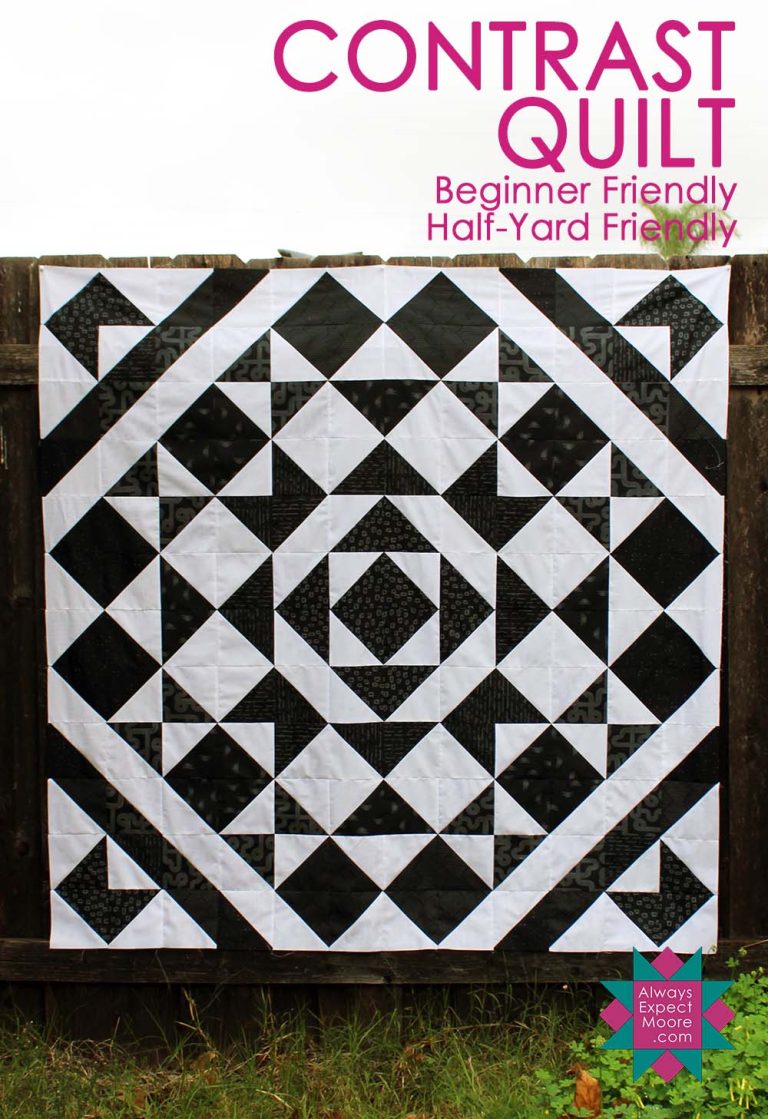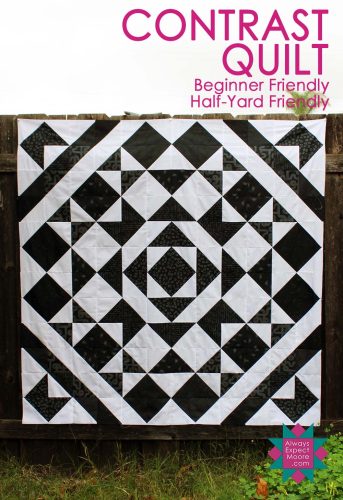 This quilt is made using half-square triangles. These are a super simple and basic unit in quilting. The trickiest part of good half-square triangles is making sure you get accurate cuts. I recently discovered the 7/8″ Ruler from Creative Grids that makes it simple to get accurate 7/8″ cuts for half-square triangles! The genius behind this ruler is so simple – instead of making the 1″ marks the star of the show, it focuses on the 7/8″ marks! If you make just a few half-square triangle quilts, you'll be so excited to have this ruler – it will save you from mis-cuts and make your squares so much more accurate!
I show you how to use the Creative Grids Simple 7/8″ Ruler in this video:
Get the Creative Grids Simple 7/8 Ruler in my shop here.
Use my affiliate link to get the Creative Grids Simple 7/8″ Ruler at the Fat Quarter Shop.
And, if you want to use your Creative Grids 7/8″ ruler right away, you'll want the Contrast Quilt pattern!
You can purchase the Contrast Quilt in my online store: