Hi Quilting Friends! I'm excited to share this fun Puzzle Cube Quilt block pattern with you! Many of you may have had a Rubik's Cube growing up, or may know about the Rubik's Cube contests where people solve many of these Rubik's cubes at lightning speed… that's what I had in mind when I put together this block.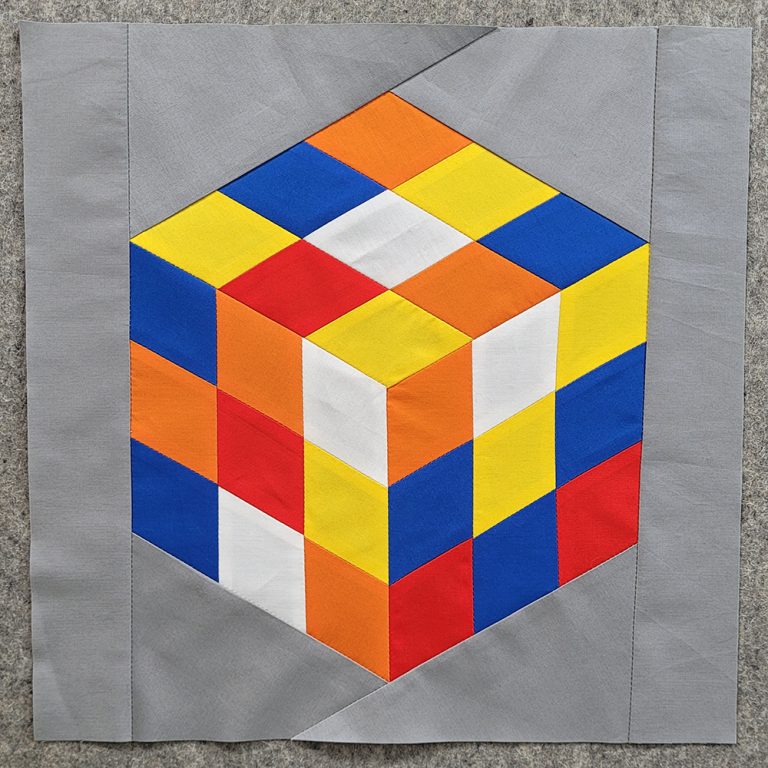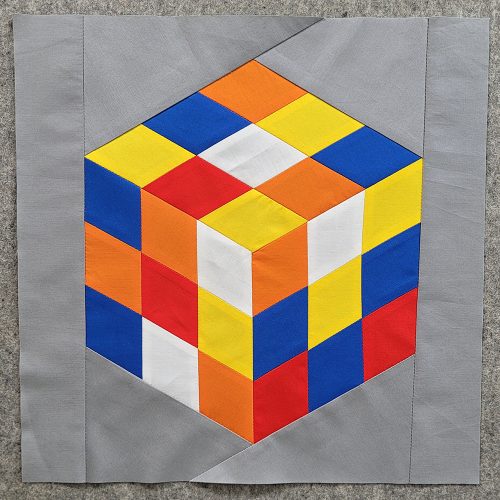 It does have one y-seam, but it is worth it! You get this fabulous looking block! And if you've never tried a y-seam (also known as an inset seam), then this is a great excuse to try a new technique!
To get this free quilt block, just sign up for my newsletter using this form:
Check out these other fabulous Toy-themed quilt blocks… all free for a limited time!
Puzzle Cube Quilt Block by Carolina Moore
Swirlybirds by Scrapdash
Rocking Horse by Appliques Quilts and More
Old-fashioned toy by Blockofthemo.com
Wooden Toy Blocks by Penny Spool Quilts
Xylophone by QuiltFabrication
Stacked Rings at Patti's Patchwork
Toy Truck at Blue Bear Quilts
Bullseye at Pretty Piney Quilts
Toy Plane by Mom and Me Quilting Co
Nutcracker by Inquiring Quilter
Water Colors at Perkins Dry Goods
How to Theread a Book by Craft Towards Joy
Sling Shot by Faith and Fabric
Candyland at EvaPaige Quilt Designs
Shape Sorter Block at Patchwork Breeze
Colorku at Love to Color My World
Toy Wagon by Cristy Fincher
Baboushka dolls by Duck Creek Mountain Quilting
Baseball by Masterpiece Quilting