Prime Day is a fantastic opportunity to grab your quilty wishlist items at great prices – and it is also a great time to stock up on some stocking-stuffers or gifts to give friends at retreats! Check out these lists of Prime Day 2022 deals for new quilters, seasoned quilters, and $10 and under items! After all, we quilters love great deals! If you're looking for other ideas for quilty gifts, check out my gift guide for quilters.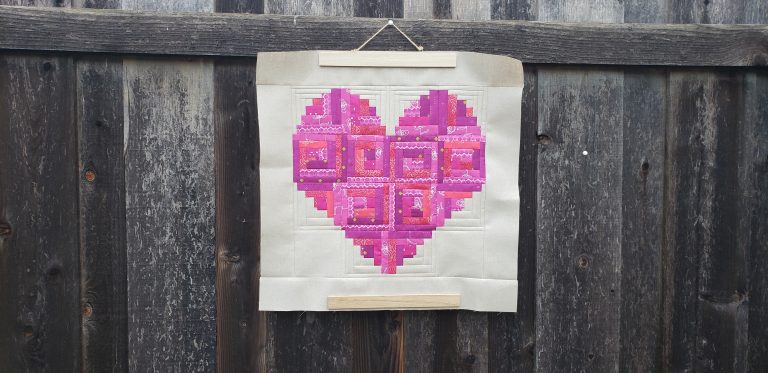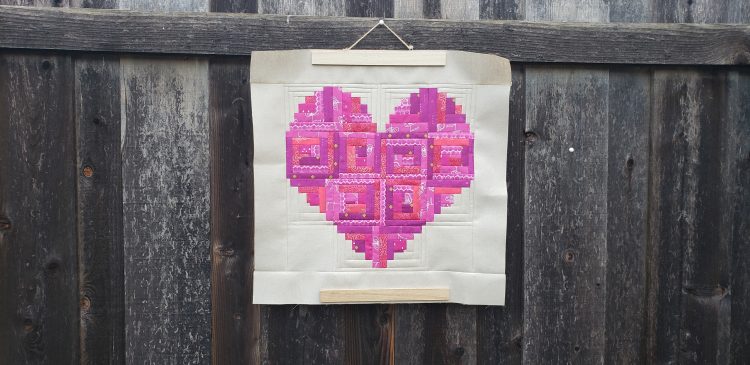 This post contains affiliate links which help support this site. Affiliate links pay me a small commission while still offering you the same price.
Prime Day for New Quilters
These affiliate links are all great deals for new quilters just starting out, looking to stretch their budget.
Ruler Set – Getting your first quilting rulers can be an investment. I advise quilters to start with what they can afford, learn what sizes they use most, and then buy premium-quality rulers in those sizes. This is an incredibly inexpensive set for beginners.
14 mm Rotary Cutter – usually a "specialty" rotary cutter like this little 14mm rotary cutter is a splurge for a newer quilter. But at this price, it is hard to beat, and they are so handy! Great for cutting tight curves or finicky templates. You won't want to use it instead of a 45mm cutter, but it is great to have in addition to a regular 45mm rotary cutter.
Sewing Machine Tote – If you're taking your machine to classes, you need a tote to keep it safe. This is a splurge item at a steal of a price, and it comes in grey or purple! This one is a little more but has a polka-dot option instead. If you need a tote with wheels, check out this wheely sewing machine tote.
Wooden Sewing Box – some quilters are lucky enough to have a sewing box that was passed down from a grandmother. If you weren't that lucky, get your own sewing box that you'll get to pass down someday instead!
Seam Ripper and Thread Cutter pack – this is a great deal on a 5-tool set. And two seam rippers means that you're twice as likely to lay your hands on one when you need it, even if you've misplaced one!
Wool Pressing Mat – this 17″x13.5″ wool mat is generous compared to most wool pressing mats, and at a price tough to come by for wool mats half this size.
Prime Day Splurges for Experienced Quilters
These affiliate links are Great Prime Day Deals for Quilters who want to upgrade their sewing tools.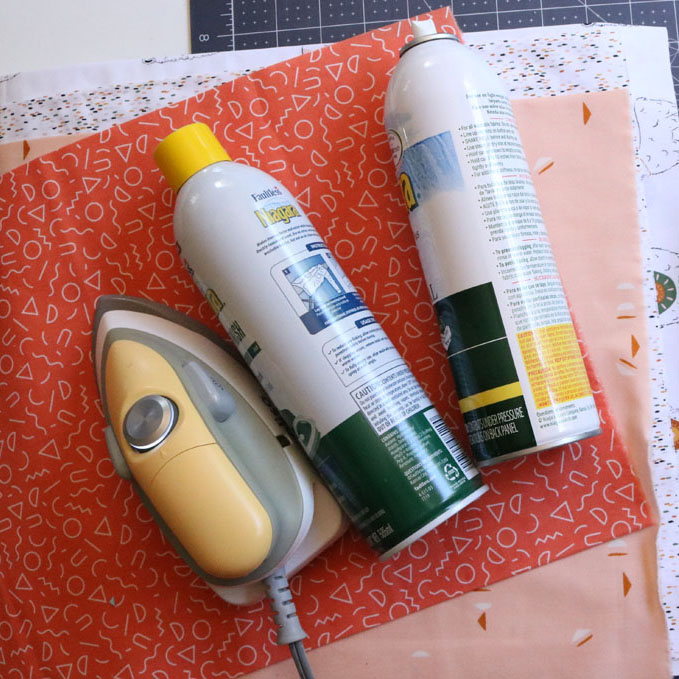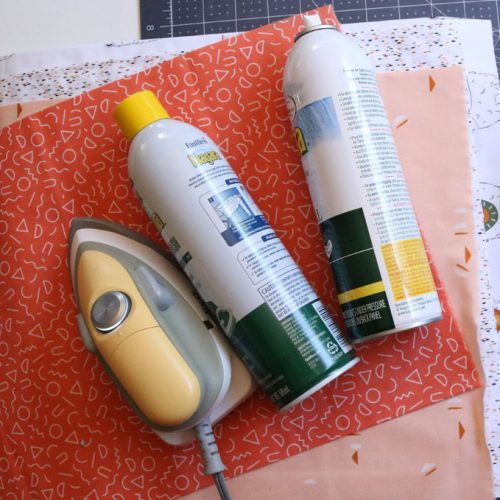 Ironing Tools
22″ x 60″ wool pressing pad – this huge pressing pad is great for a quilter who wants to upgrade their entire ironing board, rather than use a smaller wool mat. All other wool mats will feel tiny by comparison!
Oliso Mini Iron – this is the iron that I use in all my videos. It gets beautifully hot! And, it is fabulous for travel. Oliso Irons come with nice, long cords, which is a great bonus!
Full-size Oliso Iron – another iron that I own, this one stays on my ironing board, I have a full-sized Oliso iron. Just like the mini, it also gets nice and hot and has a fantastic cord. The full-size Oliso is known for its lift-up feet!
Memory Foam Mat – if you stand at your ironing board for any length of time, a memory foam mat is a luxury that your feet, knees, hips, and back will thank you for! I especially love having a memory foam mat to stand at when I'm starching and pressing fabric.
Sewing Room Upgrades
Sewing Machine Cart – This cart creates a dedicated space for your sewing machine – that can then be tucked away when it is not in use! Open it up to create counter space and sew on your machine, then tuck it away when you have company over. Great for small spaces, and this is a phenomenal deal!
Spool Savers – If you have trouble with your threads constantly getting undone from their spools, this 100 pack of spool savers is what you need. They easily wrap around spools of thread to keep thread in check.
Rhinestone Needle Holder – This fun little splurge adds some bling to your sewing. Completely unnecessary bling is always in style!
Neck Light – if you hand stitch your bindings or like to English Paper Piece, this neck light can help get the light exactly where you need it for all those tiny stitches!
Queen-Sized Supreme Slider – If you do your own free-motion quilting (or want to start), a supreme slider helps your quilt glide across the surface of your machine. Get yours while it is on sale!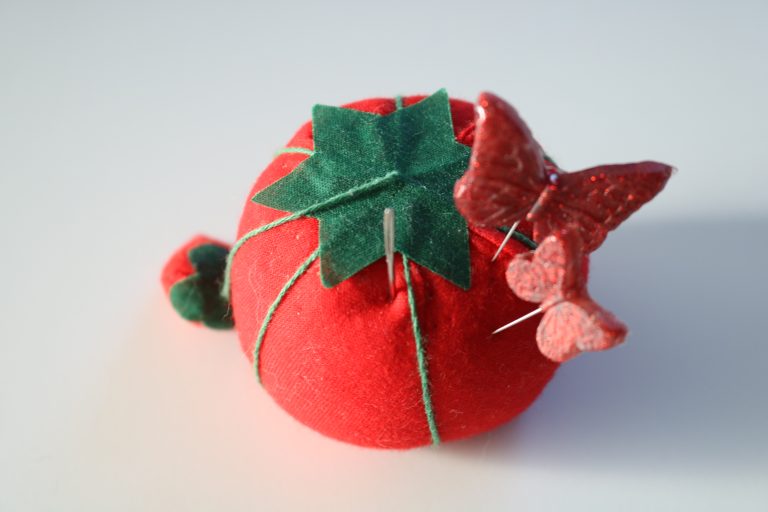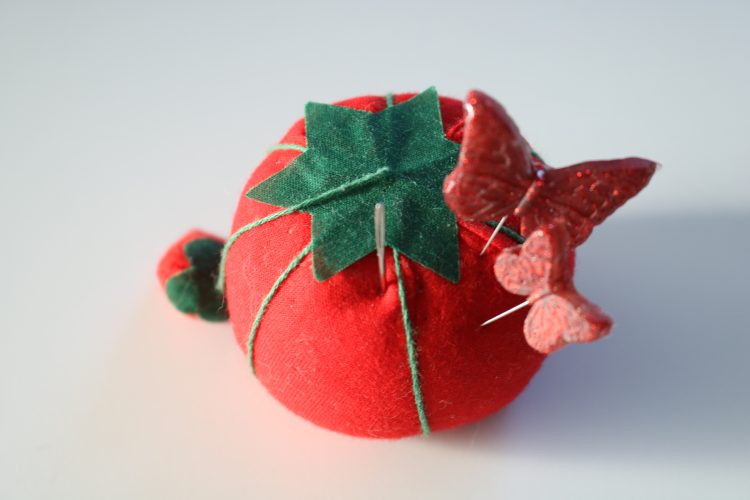 Stocking Stuffers
These affiliate links are all deals that are $10 and under. Perfect to stock up on as retreat gifts, but also great as stocking stuffers or add-ons in a quilty swap!
Sewing Machine Statement Necklace
U-shaped Sewing Scissors (set of 3)