Have you tried English Paper Piecing? EPP is a method for hand-stitching together fabric with a paper template to keep its shape. Most English Paper Piecing you see nowadays uses hexagons (or hexies), but triangles and squares are popular shapes as well.
If you've done some English Paper Piecing, you might be wondering what to do with your piece once you have it all stitched together. A great option is to turn it into a quilt block for a larger quilt. I made this block as part of a charity quilt, so it will be combined with lots of other blocks to make one amazing quilt! I'll show you how I did it.
Start with your EPP piece. You want to measure it to make sure that it is larger than the unfinished size of your block.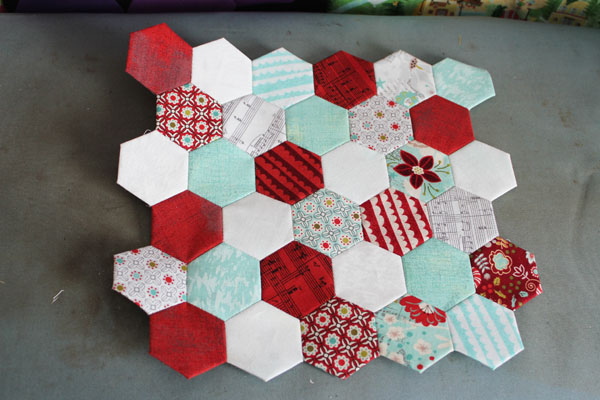 Lightly spray with spray starch or Best Press.
Iron flat. Since you starched the front, be sure to iron from the back – this is the easiest way to not burn the starch!
When it is as dry as possible, it still may be slightly damp to the touch.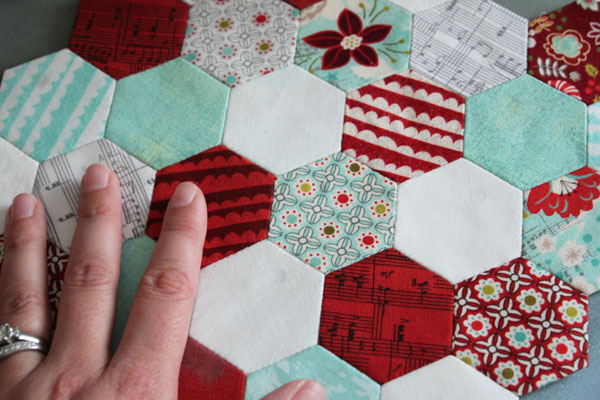 Carefully remove any remaining papers from the back of the block.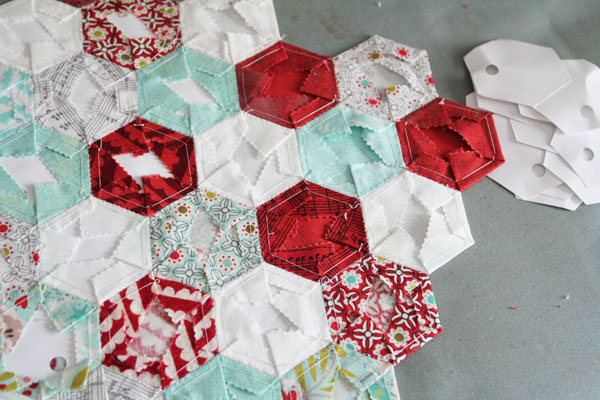 Press again.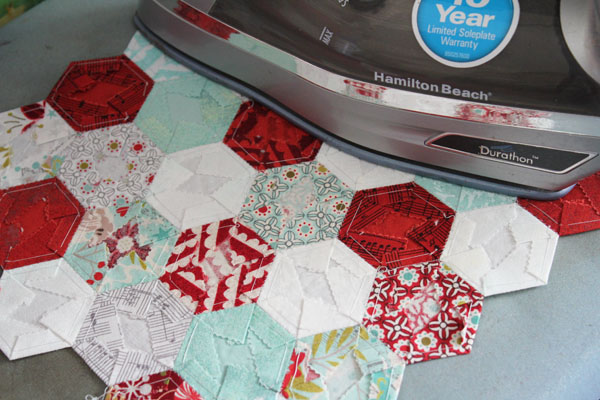 Start trimming up your block. Take as little off as possible, you can always cut it smaller later.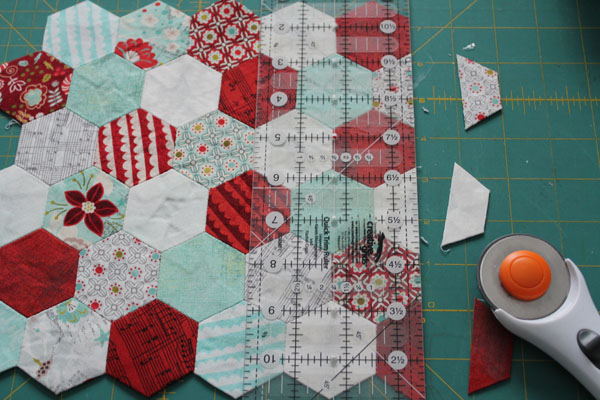 Cut all four sides. My block was to be 8″ finished in the quilt, so I made it 8.5″ (to accommodate seam allowances).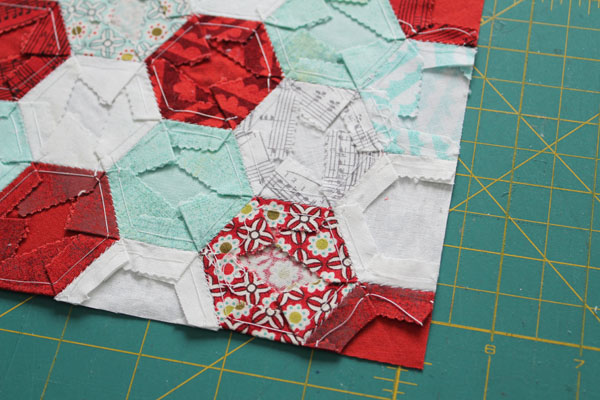 Be VERY careful with your cut block. Where the seams are cut, it is very weak. Add stay-stitching at about 1/8″ to support the block. This will be inside the seam allowance, and not visible on the final quilt.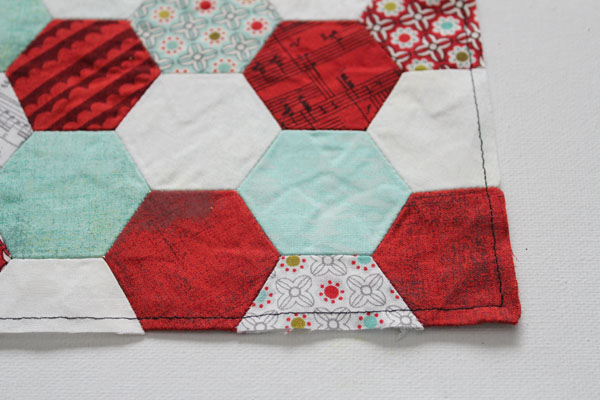 Your block is ready! Make some more if you like, and stitch them together with some fun sashing for a great quilt!